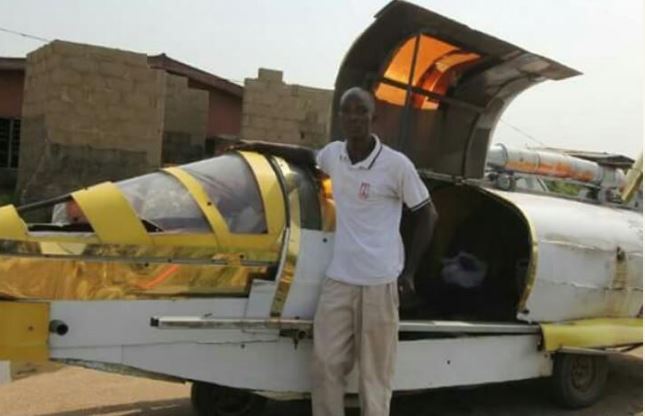 Kehinde Durojaiye has stunningly developed a transport device that shares the same atrributes with a car, aircraft as well as a ship.

According to reports, the device tagged a 'Jet Car' has the ability to float on water, fly in the air and can be driven on land.

This inexplicable development coming from a Nigerian despite lack of support from the government or advanced knowledge in technological development like Japan and others has been applauded by netizens.
Reports have it that it has been tested and it covered 86 miles when Durojaiye drove it from Lagos to Ibadan at the speed of 120 km/hr.