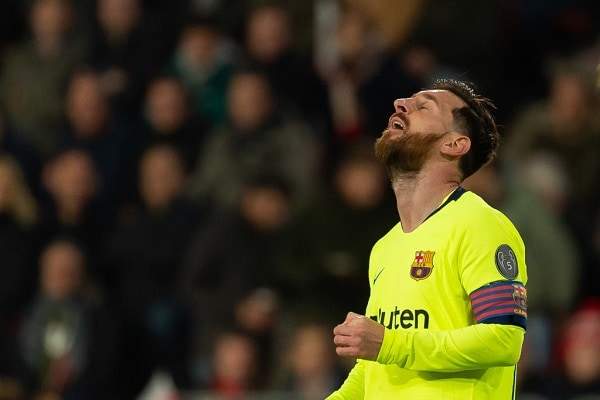 Lionel Messi might be leaving Barcelona at the expiration of his contract next summer after following Manchester City on Instagram.
This came hours after the 33-year-old forward slammed the Catalans over their failure to retain the Spanish League title this season.
Real Madrid clinched the silverware for the first time since 2017 following their 2-1 victory over Villarreal a few days back.
The Argentine has been heavily linked with a move to the Etihad Stadium in the past and this gesture would delight their fans greatly.
https://twitter.com/notaplasticfan/status/1283897655232532480
Pep Guardiola would also feel excited to reunite with his former player, who they ruled the world together within a period of four years at Camp Nou.
But the thought of the Argentine donning another club jersey apart from Barca might simply be impossible according to SunSport.
Messi has continued to grow unhappiness at his present club - hence, the reason he openly slammed the club after their defeat to Osasuna.
The Citizens are hoping they can exploit the forward's cracked relationship with his club and bring him to the Etihad.
Man City TV presenter Natalie Paweleck pointed out the interesting development on Instagram via her story after pointing out that the forward had begun following the club.
He also followed compatriots - Sergio Aguero and defender Nicolas Otamendi.
Messi said after his side's defeat to Osasuna: "We didn't want to end the season like this but it represents how the season has gone.
"We were a very erratic, very weak, low-intensity team.We lost a lot of points and today's game is a summary of the season.
"We have to be self-critical. Starting with the players but doing a global self-criticism.
"We are Barca and we have to win everything.
"We can't look at Madrid. Madrid have done their job, but we have helped them a lot."
Fans believe the Insta move could be a sign of something big. And they took to social media themselves to speculate.