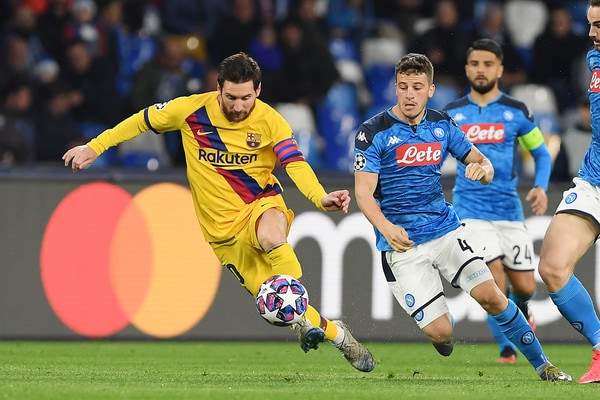 Napoli's defensive midfielder Diego Demme has explained how hard it is to man-mark Barcelona captain Lionel Messi.
The two of them came face-to-face in the Champions League in February when Napoli played a 1-1 draw with Barcelona in the first leg of their Champions League last-16 encounter.
And ahead of the second leg tie scheduled to hold on Saturday, August 8, Demme has recounted his ordeal while trying to mark Messi in the first leg.
The German star however pointed out that Napoli has what it takes to get to quarterfinal of the Champions League.
Demme told Bild: "Messi is a really crazy player.
"It's amazing what he does with the ball.
Before I had only seen him on TV and I thought: 'It can't be that difficult to take the ball from him.
"In the game itself, I was sure in two or three situations that I had the ball.
And then whack, he made such fast movements that I ran into nothing.
"The 1-1 draw in the first leg showed that we can keep up with them.
"We've not been that bad in the last few weeks and in the second leg the odds are 50-50, even without spectators."