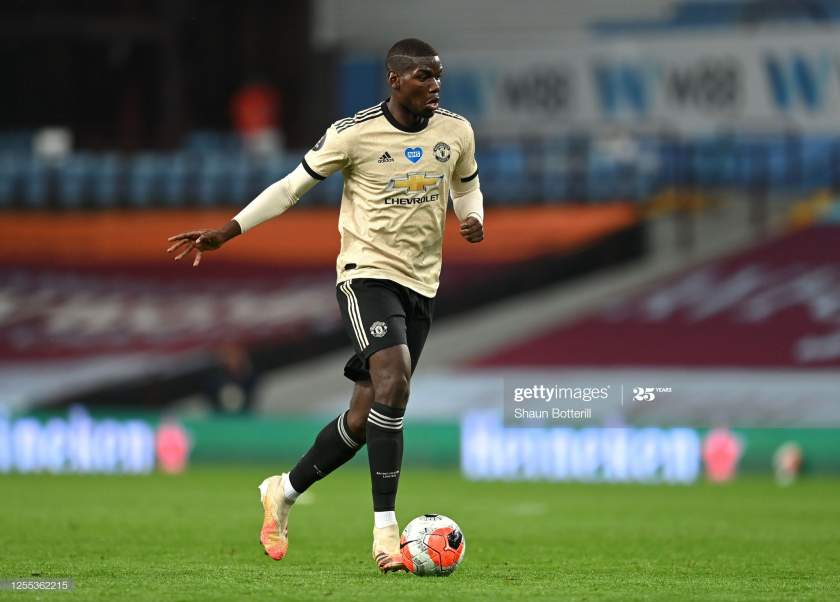 Paul Pogba has left nursing face injuries after he was completely destroyed' by Man United teammate Victor Lindelof during a training session.
United, who are in sensational form are due to return to action on Monday, July 13, when they take on Southampton at Old Trafford.
Metro UK reports the squad took part in a full training session on Saturday, July 11, as they prepared for the crucial fixture.
It was during the training Pogba appears to have picked small scars on his face, with the Frenchman parading nasty little cuts after he clashed with Lindelof.
The midfielder took to Instagram stories to give fans a glimpse of the incident, showing him tussling with Lindelof.
In what of the photos, Pogba debuted a small cut above his lip as well as a bloodshot eye, attributing the injuries to the Swedish defender.
"Victor you destroyed me! Look at this bro, look at this. Oh my god," the former Juventus midfielder captioned the story.
"That's what happens when you do 1v1 with the iceman Victor Lindelof," he added.
Meanwhile, the World Cup-winning star appears to be enjoying his times at Old Trafford since his return from injury.
He has struck a formidable partnership with Bruno Fernandes and now looks set to remain at Old Trafford beyond this season.
He was widely linked with a summer exit after a tumultuous spell with the Red Devils, with real Madrid and Juve among clubs formerly linked to him.