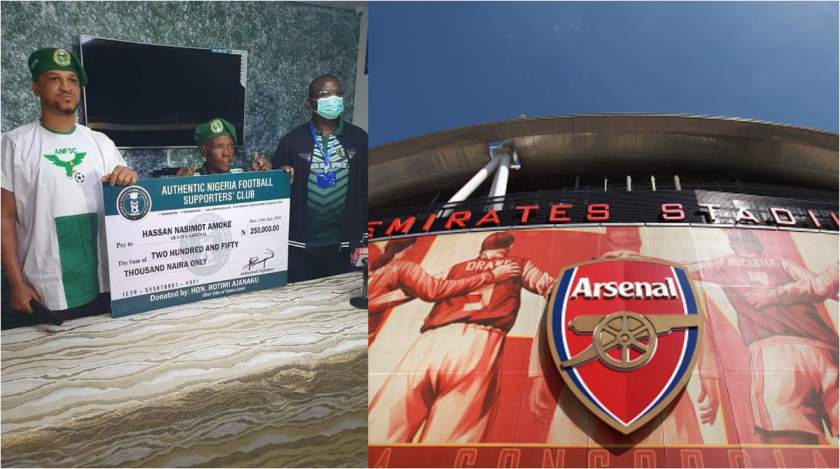 Loyalty has its own reward as 77-year-old grandmother also known as Alhaja Hasaan Nosimot Amoke, who is a staunch Arsenal was rewarded with another cash gift.
She received a cheque of N250,000 from the Authentic Nigeria Football Supporter's club as it was presented to her for her followership.
The cheque was donated by the Olori Odo of Odua Land Hon. Rotimi Ajanaku as his name was written on the amount.
Mama Amoke will be living the dream as she will be taken on an all-expense-paid tour to the famous home ground of her darling club the Emirates Stadium.
She was also handed an ambassadorial role by the association and was reportedly hosted to a warm reception at her Surulere residence on July 11.
The Septuagenarian gained popularity on social media after she was caught on camera analyzing Arsenal's game after they lost to Man City in the league.
She also claimed that despite losing to Pep Guardiola's side, the Gunners emerege victorious against Southampton.
She was also grateful Chelsea defeated City helped Liverpool win the Premier league and believed it would boost Arsenal's chances of playing in Europe next season.
The old fan also mentioned former Arsenal players who left the team for another club including Olivier Giroud and Super Eagles star Alex Iwobi.