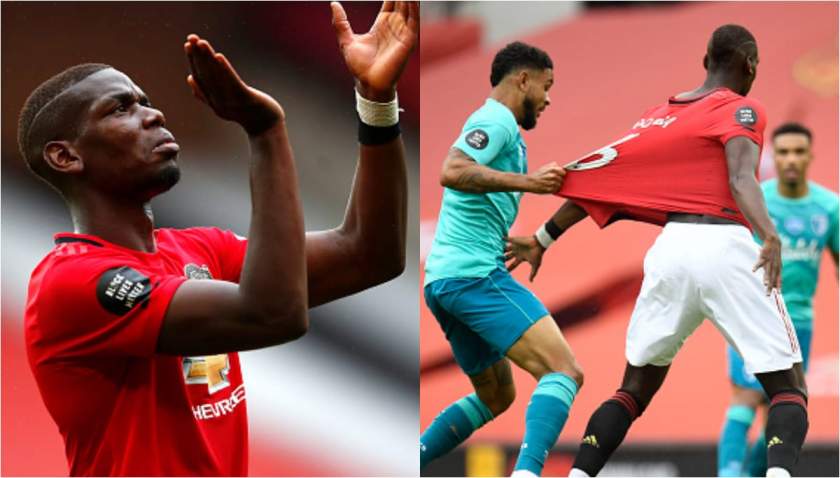 Paul Pogba has aimed a slight dig at Josh King after the Bournemouth striker pulled his shirt during Man United's 5-2 win at Old Trafford.
The Frenchman and the Norwegian striker were teammates in the Red Devils academy a few years back before going their separate ways in 2012.
United continued their unbeaten run in all competitions after they outclassed relegation-threatened
Pogba had a huge influence in the game, providing accurate passes in the midfield that helped his team when going forward.
And King was pictured pulling Pogba's shirt from behind which the 26-year-old made fun of him on social media after the game.
Pogba joked on Instagram: "Bro I told you I would give you my shirt you don't have to take it like that hahahah."
After spending years together at United's academy, Pogba joined Juventus while King had spells with Blackburn, Hull City and Preston.
And the duo have kept their friendship intact and were pictured relaxing together in London, a day after United beat Bournemouth 2-1 at the Vitality Stadium in 2018.