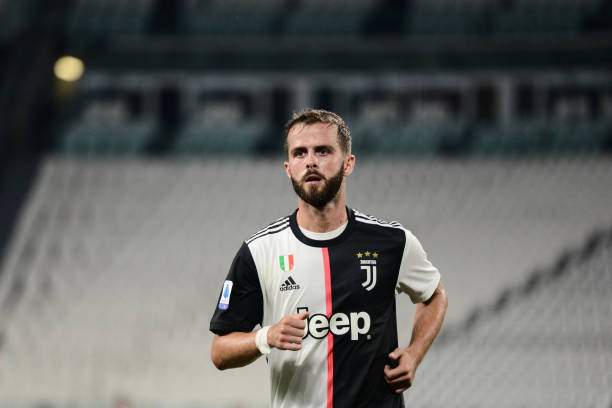 Bosnia professional footballer Miralem Pjanic broke down into tears in a touching emotional moment when friends and associate gathered to celebrate his move to Barcelona.
The 30-year-old midfielder will be joining the Catalan giants this summer after spending four years playing for Juventus in the Italian Serie A.
After spending five years at Roma searching for a Champions League title, Miralem Pjanic failed to get the cup and had to move to Juventus in 2016.
However, his dream of winning the Champions League was also not fulfilled playing for the Old Lady who were sent out last season by Dutch giants Ajax.
https://twitter.com/ESPNFC/status/1278664696787279872
On Monday, June 29, Barcelona announced that they have reached an agreement to sign Miralem Pjanic and the announcement came as a big one for the player.
Real Madrid were also interested in signing the player from Juventus before Barcelona beat Los Blancos on it.
In the video, Miralem Pjanic can be seen in tears of joy with his friends hugging him in what was a farewell message.
Signing Pjanic from Juventus means Barcelona will have to sell Philippe Coutinho this summer with possible return to the Premier League.
The Catalans are currently occupying second position on the Spanish La Liga table with Real Madrid topping and hoping to win the League.