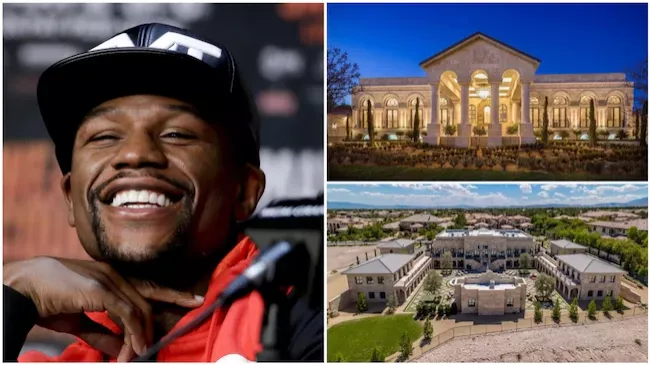 Legendary American boxer Floyd Mayweather has given his fans a trip inside his amazing £19million Beverly Hills mansion as he continues the flaunt his money and properties after retiring from boxing.
Mayweather also gave his followers a behind-the-scenes tour around his incredible garage which boasts of a fleet of high end vehicles.
The mansion boasts of incredible features including indoor and outdoor pools and an all-marcle kitchen. Photo: The Sun.
The retired boxer started off the tour by showing off his indoor pool before he proceeded outside.
The 43-year-old opted for Instagram live for the home tour where more that 25,000 followers tuned into to get a look inside the luxurious property.
The yet to be defeated former world champion went on to display an all-marble kitchen with Versace glasses seen in cupboards.
Followers also had a chance to get a sneak peek into Mayweather's wardrobe which he described as "crazy."
Perhaps the most jaw-dropping section was Mayweather's garage which hosts a fleet of supercars including a black Rolls Royce, Bentleys and Bugattis.