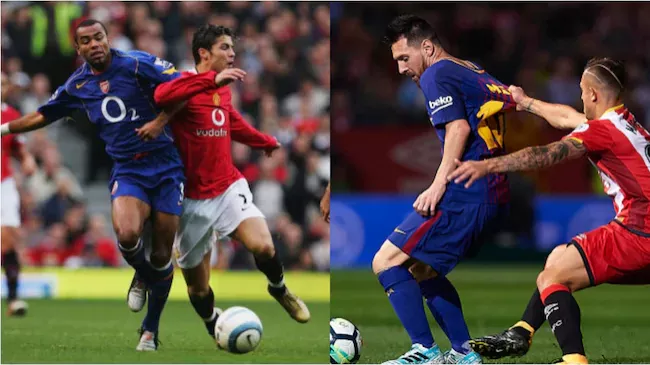 Cristiano Ronaldo and Lionel Messi have finally opened up about the defenders that gave them a run for their money.
The pair have made a meal of even the best defenders in the game but according to the Juventus and Barcelona stars, some have proved to be far trickier than others.
Speaking to media outlet DAZN, Messi snubbed the likes of Real Madrid's Sergio Ramos and Inter Milan's Diego Godin as his toughest opponents.
Surprisingly the Argentine captain picked Spanish right-back Pablo Maffeo who played for Girona before they were relegated from La Liga last season.
The 33-year-old described Maffeo who man-marked him during their clash with their local rivals as an intense opponent.
"Man-marking doesn't bother me -- you know that there will be tough matches and it can be strange to always have someone around you," Messi said.
"In truth, it hasn't happened to me that often. It doesn't bother me, but it is strange. "Pablo Maffeo of Girona [was the toughest man-marker].
That was intense! "I've never been one who complains. I think physical contact and kicks are part of the game.
"I get more annoyed when I play bad and I get a little more angry. But if I'm not [playing bad], it's not a problem, it's part of the game and I don't take it personally."
On the other hand, Ronaldo who has plied his trade in Portugal, England, Spain and Italy admitted that former Arsenal and Chelsea defender Ashley Cole made life difficult for him. "
Over the years I had some great battles with Ashley Cole, he does not give you a second to breathe," Ronaldo told Coach Mag.
"He was such a tenacious player when he was at his peak, quick, tough in the tackle. You knew it would never be an easy game."