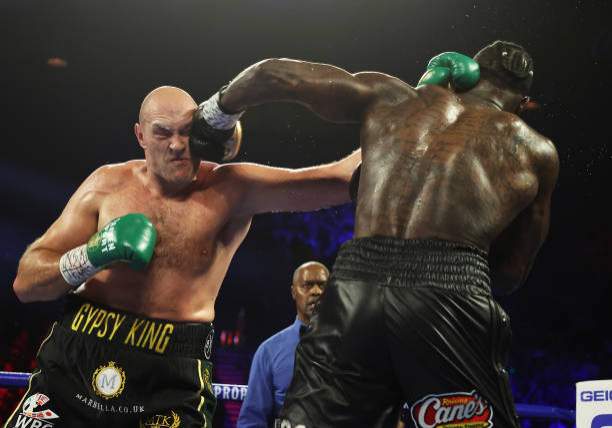 WBC heavyweight champion Tyson Fury is expected to face off with Deontay Wilder in a trilogy fight later this year.
The bout was initially scheduled for this summer but the outbreak of coronavirus pandemic threw their plans out of the window.
However, the two A-list boxers are now ready to clash on December 19 with fans given the green light to watch the bout live.
According to The Mirror, the October 3rd date also became not feasible but the fighters are now ready to return to the MGM Grand Arena in Las Vegas on December 19.
Executive Brad Jacobs told Sky Sports: "We are focusing on December 19 and are hoping that, by then, we are back to a nearly normal situation. "That may be a 50 percent capacity.
"We are looking all over the world, at this point, for the best location for this event. That will be narrowed down and we'll see where it takes us.
"There are many offers from all over the world. It will land where it lands, for whatever reason. At the moment there is no real progress for any specific location.
"We are looking towards what the next step is," Jacobs said.
"A small hall with 1,000 people? A big arena that holds 15,000 but with 3,000 inside? How close can people sit? It is a huge undertaking to reach this next step. We are investigating it actively."
Meanwhile, Sin City, Macau, Australia and New Zealand have thrown their hats in the race to stage the epic fight between Fury and Anthony Joshua.
The Gypsy King was crowned champion earlier this year after demolishing the Bronze Bomber in the seventh round of their fight that left the American bleeding through his ears.
The victory came about 15 months after their initial bout ended in a draw at the same venue where they had their second fight.