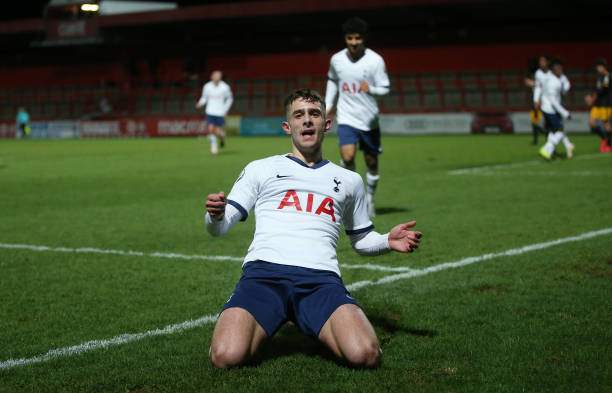 Premier League club Tottenham Hotspur are reportedly planning to keep Maurizio Pochettino, son of their former manager a new contract.
The 19-year-old was said to have joined the north London club in 2017 when his father was in charge of the club.
Although he is yet to be given a debut at the senior level, there are indications he could form part of Jose Mourinho's squad for the 2020-21 season.
The 19-year-old has been impressive since he moved to the club and it was one of the reasons he was handed a new long term deal as reported by SunSport.
He made a great impact with Spurs Under-18 team in the 2018-19 season but has not enjoyed enough playing time with the U23s.
Another Pochettino's son Sebastiano was Tottenham's first-team conditioning coach but decided to part ways with the club following his father's departure at the club.
The Argentine-born tactician parted ways with Spurs last November over his ability to help his team compete at the top level, few months after taking them to their first Champions League final.
Pochettino managed the North Londoners for five years after joining them from Southampton in 2014 but has remained jobless since his sack last November.
The Sun reveals that Maurizio was signed as a scholar in 2017 after finishing school, however, his father has been linked with the move to become the new Newcastle United boss if the proposed takeover is finalised.