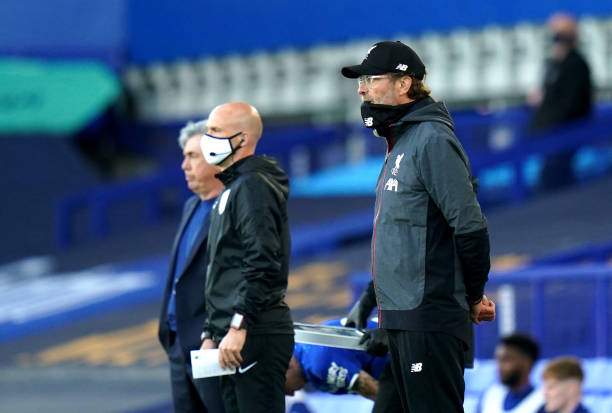 Liverpool manager Jurgen Klopp has stylishly slammed United Kingdom Prime Minister Boris Johnson after expressing displeasure over coronavirus death toll in the country.
England is now one of the worst hit nations in the world battling to cope with the trouble and pains Covid-19 has brought to the universe.
But Jurgen Klopp who is on the verge of winning the Premier League title is of the opinion that the government nonchalant attitude is what make the country's record to rise.
The former Borussia Dortmund star even compared his England with his country Germany claiming the situation in there is more calm.
"I was not worried for one second that the ­Government could cost us the title because I was worried about the numbers who were dying and I'm still worried.
"I didn't vote for this ­Government.
This Government was the choice of other people.
And the problem I had was that I got the news from England and the news from Germany.
"If aliens looked at us both from the outside, they would think we came from two different planets,'' Klopp explained.
Liverpool will be facing Everton in their coming Premier League game in which a win for them will help their quest to win the title.