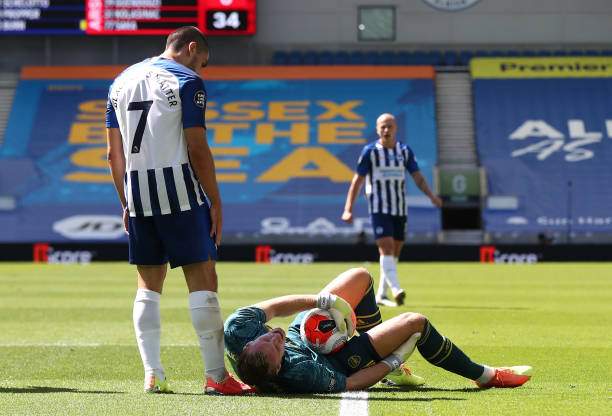 Brighton forward Neal Maupay has made it clear that he never intended to injure Arsenal goalkeeper Bernd Leno in his side's tough Premier League 2-1 win.
Neal Maupay had a collision with Arsenal goalkeeper Bernd Leno in the first half which injured the Gunners' number and was taken out for treatment.
Nicolas Pepe went ahead to score the first goal for Arsenal in the tough encounter before the Gunners conceded two late goals in which Neal Maupay netted the winner.

And after the encounter, Arsenal stars descended on Neal Maupay pointing accusing fingers at the Frenchman in a serious argument.
While speaking with BT Sport, Neal Maupay explained that he never meant to injure Leno and also blasted Arsenal stars to learn humility.
''Arsenal players need to learn humility some times because they've been talking a lot in the second half when they were 1-0 up and they got what they deserved,'' he explained.