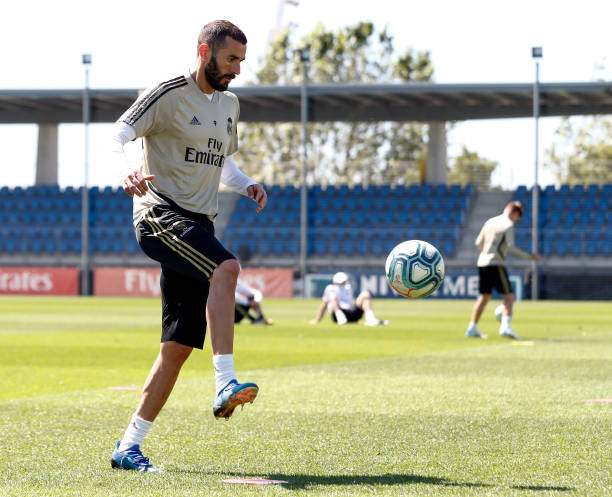 Karim Benzema has showed once again that his love for expensive cars knows no bound after acquiring Bugatti Chiron worth € 2.5 million which was bought three years ago by Cristiano Ronaldo.
During the time that Cristiano Ronaldo bought this car, the Portuguese was still playing for Real Madrid which means Karim Benzema has been eyeing the ride since then.
Bugatti Chiron can accelerate to 100 km/h in 2.5 seconds and a top speed of machines which must be one of the reasons that made Karim Benzema bought the car.
Benzema is one of the richest footballers in the world considering the money he has made since playing for Real Madrid from where he has also bought a private jet.
Before the close of the January 2020 transfer window, Karim Benzema was linked with a move out of the Benabeu which failed to work as the striker stays.
Madrid players have started training as the Spanish La Liga will resume again after almost three months of no football in many parts of Europe.
Zidane and his wards are up against Barcelona in the fight for the side who will lift the title for 2019/20 season currently being led by the Catalan giants.