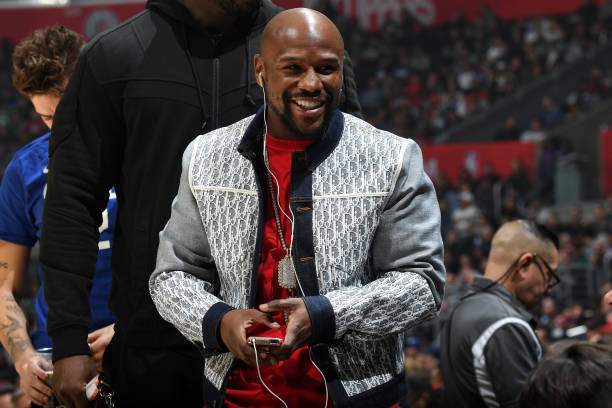 Floyd Mayweather has selected his five greatest boxers of all time and Mike Tyson's name is missing from the list.
The Money Man who regards himself as the greatest of all time won all his 50 fights before retiring in 2017.
The 43-year-old made an appearance in ESPN and was asked to pick the best fighter the sport has ever seen.
Pretty Boy named himself in number one spot with the evidence that he dethroned all the champions in five different divisions.
"He's beat more world champions than any other fighter in a shorter time.
"Landed punches at the highest percentage and took less punishment. He's been world champion 18 years in five different weight divisions," he told ESPN.
Mayweather controversially placed Ali, who is often revered as the best boxer of all time, in the No 5 spot.
Mayweather put the legendary Muhammad Ali in number five spot and praised him for his cultural impact on African Americans.
But the undefeated had his reservation for Ali, claiming he lost all of his three fights to Ken Norton.
"Ali, one weight class and lost to Ken Norton three times,.
"What he did is he stood for a cause in an era when African Americans didn't stand up for their people."
Mayweather placed Roberto Duran in second, Pernell Whitaker third and Julio Cesar Chavez fourth.
"[Roberto Duran]. Came up from lightweight to world champion at 160lbs.
"[Pernell Whitaker]. Really, he beat Julio Cesar Chavez (the fight was officially a draw). And he did beat my uncle Roger twice.
"Chavez was 79-0 in different weight classes before he lost," he added.