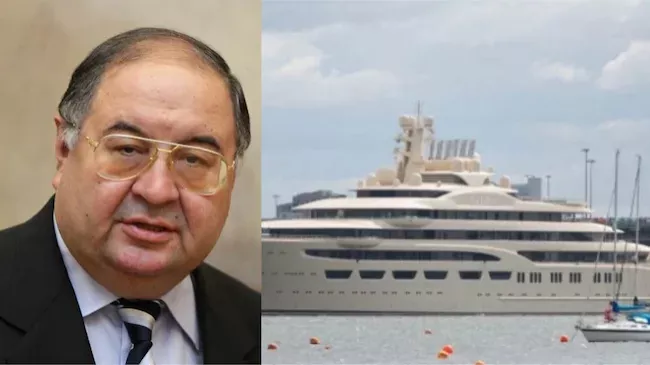 Former Arsenal major shareholder Alisher Usmanov has proven that he is the real money man after landing the world's biggest superyacht in Southampton which is worth £515 million.
This is no doubt a big property for the Russian billionaire who last two years forfeited his 30% Arsenal stake and accepted rival tycoon Stan Kroenke's £550m bid to buy him out.
The superyacht was built in four years in Barcelona and it took Alisher Usmanov one week before it was taken to Southampton.
She has an impressive cruising speed of 22.6 knots from her 30,000kw diesel electric power plant, thought to be a super-yacht record.
It can also accommodate 36 guests and 84 crew which shows how superb and awesome the superyacht is.
She is equipped with an Airbus H175 helicopter and is 512ft long with a 79ft beam and a 20ft draft.
The huge yacht includes almost 60 cabins and two helipads on the bow and aft of the upper deck which comes in an amazing fashion.
Chelsea owner Roman Abramovich also has one of the biggest yacht in the world, but his own cannot compete with this owned by Alisher Usmanov.