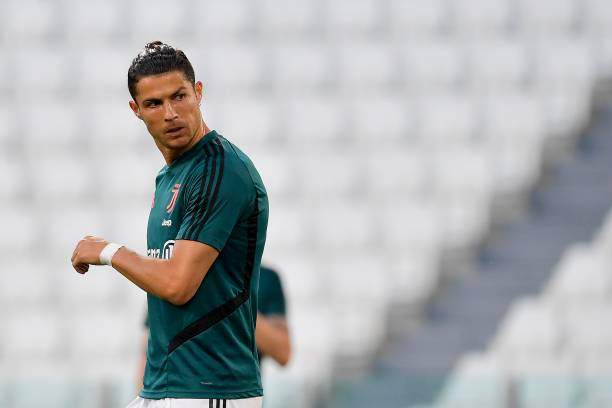 Cristiano Ronaldo is now training with rugby boots to improve his speed when Serie A returns, reports claim.
According to Italian news media Tuttosport, the Juventus striker believes to run in a wider rugby studs to help him sprint past his opponents when action resumes on June 20.
It is understood that it is not the first time Ronaldo has resulted in using rubber boots rather than the metal studs.
And reports claim that the 35-year-old is following Montpellier striker Andy Delort who reached a Ligue 1 record speed of 36.8km/h.
The former Real Madrid and Man United star is also known for his fitness regime and eating habits of six meals per day which includes protein, carbohydrates and vegetables.
He also observes his eight-hours sleep at night and 90 minutes of a siesta during the day to maintain a healthy lifestyle.
The five-time Ballon d'Or winner is now working towards ending the current season on a high note with the Champions League and Serie A title still within his grasp.
Juventus are a point clear of league rivals Lazio as they take a trip to Bologna in a late kickoff Serie A game on June 22.
Ronaldo has scored 21 Serie A goals this season but is still six goals behind Lazio starman Ciro immobile who has 27.
CR7 will also be looking to help the Biaconeri overturn a one-goal deficit against Lyon in a second leg Champions League round of 16 clash when action resume soon.