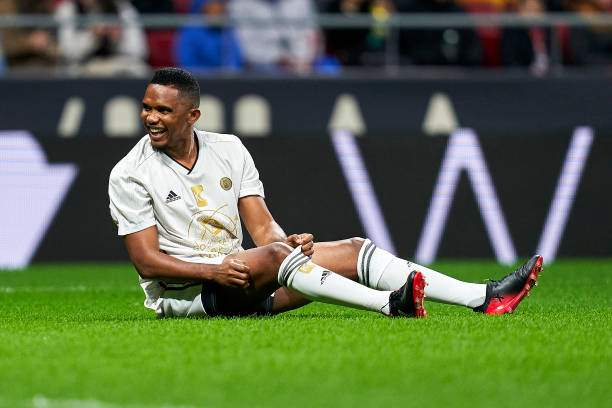 Samuel Eto'o is arguably the best African striker to have excelled in Europe considering the number of titles he won at Barcelona and during his stint with Inter Milan.
But it was his determination and stubbornness that helped him fulfill his dream of playing football to the highest level any player can ever think of reaching.
Most African parents are of the believe that the main priority for their children is to go to school as they see football as something their kids should not focus on.
This was also the though of Samuel Eto'o's Parents who never allowed him to play football with relaxed mind when he was young until one day when his father accidentally watched him.
While speaking with FIFA, Samuel Eto'o explained that his father was with his friend at a bar in front of the field he sneaked out to play football.
It was that day that his father saw the potentials in him and convinced his mother for them to allow him play football which opened his ways.
''I was the hero of my neighbourhood after that game.
That day, when I returned home, my father arrived a little later and said: "You are so good, I saw your match today.
I'm going to talk to your mother so you can keep playing,'' Eto'o explained.
Today, history will bare witness that Samuel Eto'o has won three Champions League titles, three La Liga crowns, two Copa del Reys, Serie A, the Coppa Italia twice and the FIFA Club World Cup.