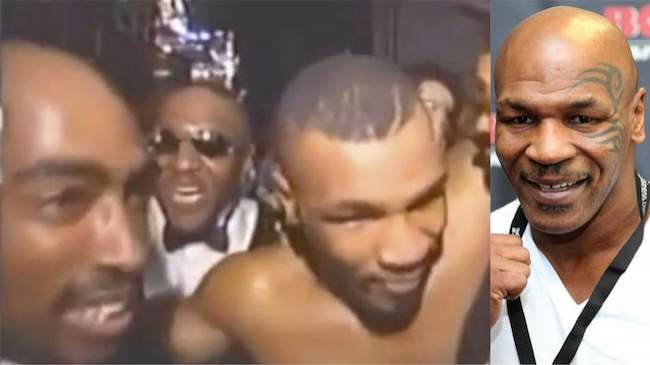 Twenty four years after he was killed, footage of American rapper Tupac Shakur has emerged where he was spotted celebrating with boxing legend Mike Tyson.
Mike Tyson and Tupac were close friends years back in which the latter supported his friend's career in boxing before his untimely death.
Tupac was shot on the night Mike Tyson defeated Bruce Seldon in Las Vegas for him to clinched the WBA world heavyweight championship.
This fight occurred on September 7, 1996, in which Tupac was present to cheer his friend to victory in what was a big fight for Mike Tyson.
Tupac was seen celebrating with Mike Tyson for his win over Bruce Seldon in which all his gang were in joyous mood together.
Sadly, the American rapper was shot hours later while in front seat with Suge Knight driving before he was reported dead six days later.
The news of Tupac Shakur been shot dead then was a touching one for all music lovers considering his prominence in the industry.
Mike Tyson was so touched and affected by the death of his friend Tupac in which he was said to have cried to weeks.
Tyson lost his two next fights after Tupac's death both to Evander Holyfield and fought another 10 more times before retiring in 2005.
However, there have been rumors that Tupac is not dead with no establish fact to back the claims by some people.