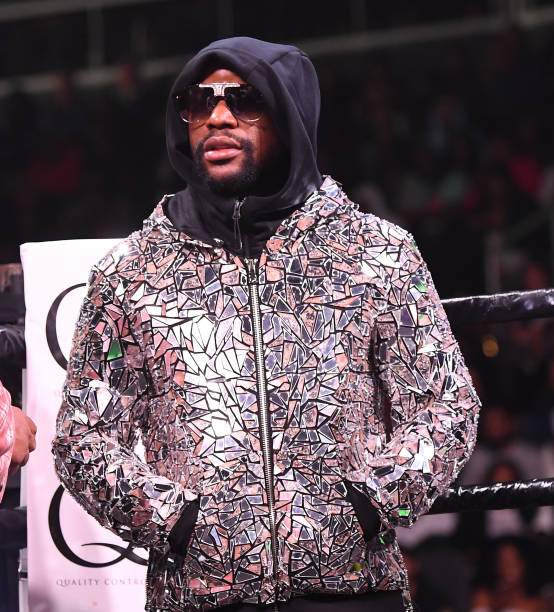 There are growing concerns in Scottsdale, Arizona as legendary boxer Floyd Mayweather was seen flouting coronavirus strict guidelines while attending a nightclub, Mirror reports.
Mayweather partied hard at the popular International Boutique Nightclub (INTL) on Saturday night, May 23 where it was gathered that social distancing was not applied.
INTL posted a clip of the unbeaten star on their Instagram, captioned: "@floydmayweather in the building."
Although Doug Ducey, the governor of Arizona, has lifted some of the restrictions on May 11, he ordered that social distancing must however be adhered to.
He also reiterated that bars and related hangout points must remain closed until further notice as official coronavirus statistics in the state have it that there were 431 new cases that day, while the state's death toll stands at 799.
Mayweather was seemingly unfazed by the continuing threat of the virus however, as he joined other party goers by ignoring social distancing advice and failing to wear a face mask or gloves.
Meanwhile he has reiterated his commitment not to return into the rings despite calls that he should come out of retirement to fight and also make good money.
Mayweather who made close to, even if not more than whopping $1billion during his 21-year professional career has responded to criticisms from UFC star Chael Sonnen and rapper 50 Cent that he is "broke".
The 43-year-old retired in 2017 right after he defeated Conor McGregor in the 10th round of their fight where he made not less than $200million.