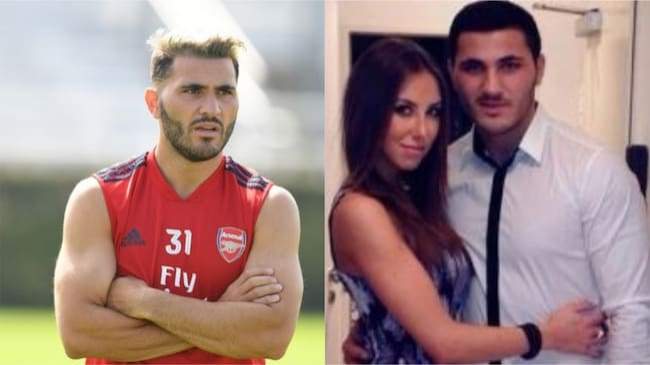 27-year-old stunning model Bella who is the wife of Arsenal star Sead Kolasinac was reportedly detained by police at the airport in London after bringing a stun gun into United Kingdom.
Last year, it will be recalled that Sead Kolasinac and Mesut Ozil were both attacked with knife in a day-light operation in which these two Arsenal stars escaped unhurt.
And after the attack, Bella who is Sead's wife traveled to Germany where she has been since then before making a return with a gun.
According to the report on UK Sun, Bella brought the stun gun to London for protecting herself because of the attack on her husband few months ago.
But she never knew that such is prohibited in the United Kingdom and can also lead to her being sentenced to six months in jail.
"Bella was able to prove she sent emails to the flight operators to make sure she could import it.
"Unfortunately, she was in the air with her phone off when she received an email saying the device was illegal,'' Kolasinac's spokesman explained.
Meanwhile, Bella has been cautioned for her not to try such again next time she's entering the United Kingdom.