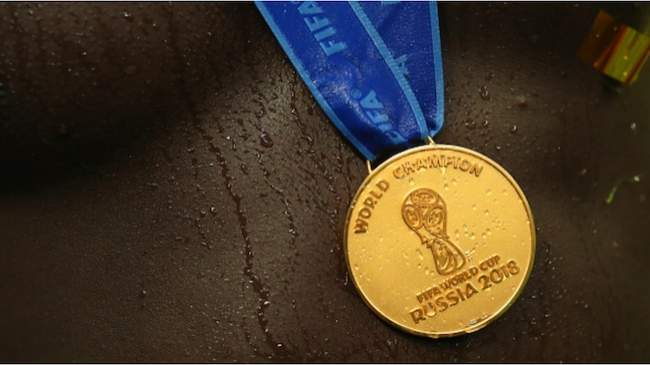 A member of the famous World Cup winning French side made a killing off his winners medal in an online auction.
The precious item was reportedly sold for $71,875, about N28million, barely two years after having the medal round his neck.
It was initially placed in a popular auction website which mainly specializes in selling valuable celebrity memorabilia.
However, it is not clear who the medal belonged to, although it is certainly from Didier Deschamps' famous 2018 World Cup winning side.
The auctioneers, Julien Auctions, announced the sale of the medal on their official Twitter handle as they also made public the audacious price it went for.
"Sold for $71,875! A 2018 FIFA World Cup gold winner's medal awarded to a player from the champion France national football team," a tweet from Julien Auctions read.
The World Cup is usually considered the ultimate trophy in a player's career, thus making it difficult to fathom how a player could consider converting his prized personal accolade into cash.
It is however not a strange occurrence as another World Cup hero also sold his winners medal in the same auction site.
The player in question is the great Pele, who sold a number of items on the site in a hyped event in 2016 dubbed Pele: The Collection.
In the said collection, Pele, considered one of the greatest players to ever grace the game, sold his winners medals from 1958 and 1962 as well as his ball dubbed Pele, which he used to score his 1000th career goal.