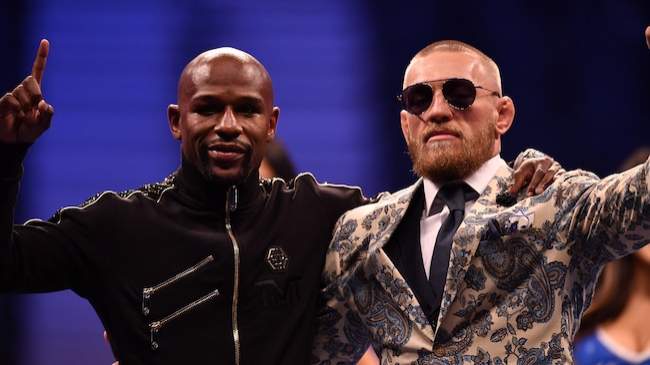 Floyd Mayweather has revealed that he will only step into the ring to fight again if he gets an offer of £500million.
The Money Man hung up his gloves in 2017 after mega-fight with Conor McGregor but said he would entertain a comeback if the price is worth £500m.
The 43-year-old has also insisted that he will face any of the younger fighters meaning a clash with Manny Pacquiao, McGregor and Khabib Nurmagomedov would likely be his opponents.
The undefeated pound-for-pound king who recorded his 50th professional win against McGregor and pocketed £226m from the fight.
Now he wants double the amount to face the Irish Mixed Martial Artist again if he is to call off his retirement.
"If I see an opportunity where I can entertain and have a little fun and make six hundred million, why not?" He told Fight Hype.
"If I am going to do something it's got to be worth it.
But there's no number that's worth me getting back in that ring and fighting these young fighters to get any type of wear and tear on my body."
'Money' added: "Am I going to fight any fighters as of right now? No. I'm retired. I'm retired from the sport of boxing.
"I'm training, having fun, and enjoying life. I don't want for nothing. I'm not retired from business.
"When I beat McGregor, they said 'That ain't 50 fights (50-0)'. But these guys are fighting and they are making a couple of dollars, they're crazy."
Mayweather fought in an exhibition bout against Japanese kickboxer Tenshin Nasukawa in December 2018 and won the fight via technical knockout.