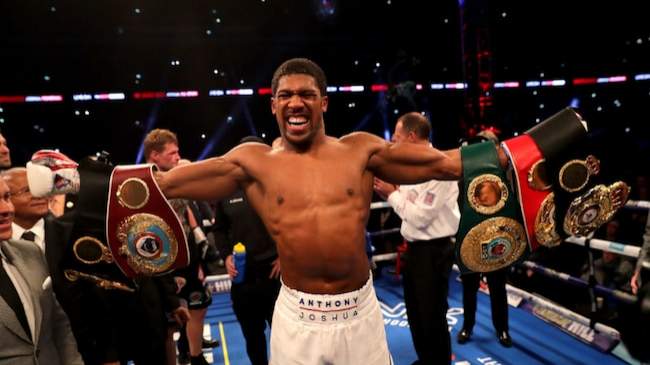 World boxing champion Anthony Joshua has recorded the biggest rise in fortune of his life after his 2020 net worth increased by £58m making him having total of massive £107m.
According to the Sunday Times Rich List, they came out with names of 1,000 richest people in Britain in which Anthony Joshua comes out topping financially.
In June 2019, Anthony Joshua was beaten by Mexican boxer Andy Ruiz in what came as a huge shock to many fans who had thought that it would be an easy ride for Joshua.
That defeat against Andy Ruiz was Anthony Joshua's first ever loss in his career.
But the Nigerian put himself together in which a rematch was later fixed where he got a nice revenge against Andy Ruiz and took his belts back.
While Joshua's fortune is way off Lewis Hamilton's £224m net worth as the richest sports star in Britain, the boxer is second to only Gareth Bale (£114m) in the Young Rich List.
The report added that Sport dominate the Young Rich List of those aged 30 or under claiming 18 out of the 50 places.
And among these 18 who have found their ways into the list, Anthony Joshua is the only one who did not make his fortune playing football.
Meanwhile, Anthony Joshua is preparing for his next fight against Pulev before probably facing Tyson Fury.