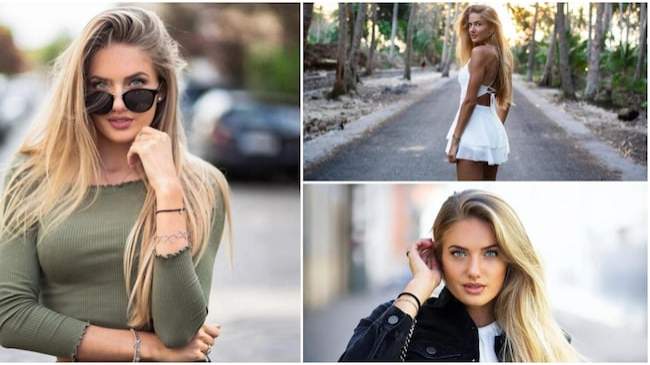 Alica Schmidt is thought to be the world's most beautiful athlete after she set pulses racing when she shared raunchy Instagram photos.
Tipped as the future of German athletics, at just the age of 21, Alica has taken the sport by storm.
https://www.instagram.com/p/B-AQujWFNCA/?utm_source=ig_web_copy_link
She first shot to fame during the 2017 European Athletics Under-20 Championships where she helped Germany claim a silver medal in the 4×400 relay.
She has since been spectacular at the junior level, having carried on her impressive form to help her country bag a bronze medal at the 2019 U23 European Championships.
https://www.instagram.com/p/B-mvFT1FWEm/?utm_source=ig_web_copy_link
Despite her obvious prominence on the track, the runner is also gaining traction off the field - turning heads with stunning photos on social media.
So good looking she is that she was named the "Most beautiful Athlete in the World" by Australian magazine, Busted Coverage.
Whereas the tag does not sit particularly well with the blonde stunner, many of her fans think otherwise as they oftne flock her social media feed gushing over her.
https://www.instagram.com/p/B_XxMjjFUGN/?utm_source=ig_web_copy_link
Alica, who already boasts of an impressive 770,000 followers on Instagram was due to represent Germany at the Tokyo 2020 Summer Games.
However, with the event postponed to 2021 following the outbreak of coronavirus pandemic, the track runner is forced to wait a little longer to showcase her running prowess.
https://www.instagram.com/p/B_iBtAeF652/?utm_source=ig_web_copy_link
She recently expressed her delight at being able to return to training after Germany relaxed lockdown rules.