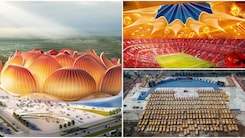 As the rest of the sporting world faces uncertainty following the outbreak of coronavirus pandemic, a Chinese club has commenced an ambitious construction of the world's biggest stadium. 
Guangzhou Evergrande announced work has already started on the iconic 100,000-seater capacity stadium. 
"A world-class new landmark comparable to the Sydney Opera House and the Burj Khalifa in Dubai, and an important symbol of Chinese football going to the world," president of real estate conglomerate Evergrande, Xia Haijun, was quoted saying on the plan. 
CNN Sports citing ESPN reports the facility will cost an eye-watering $1.7 billion by the time of its completion at the end of 2022. 
Successfully pitch and receive takeoff grant and 1 year business support from Octo5 Designed in a lotus flower shape, the facility will surpass Barcelona's Camp Nou in capacity.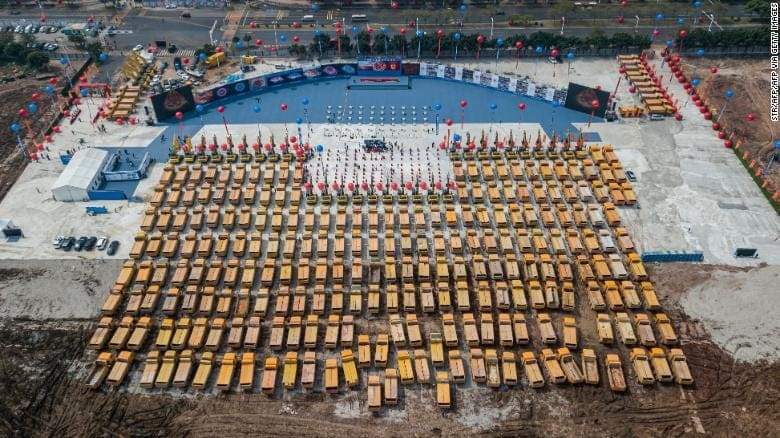 An aerial photo of trucks at the ground-breaking ceremony of Guangzhou Evergrande's new 100,000-seater stadium. Photo: CNN. Source: UGC
Camp Nou is currently understood to be the world's largest football-only stadium in the world. 
The breathtaking design is borrowed from Guangzhou's status as the Flower City and it is the work from Hasan Syed, a Shanghai-based American designer. 
The new stadium will boast of incredible features, including 16 VVIP private rooms, 152 VIP private rooms, a FIFA area and a media and press room. 
For the last nine years, Guangzhou Evergrande, who are China's most successful club have been playing their home matches at Tianhe Stadium. 
The Asian giants have won the Chinese Super League eight times and the Asian Champions League twice.