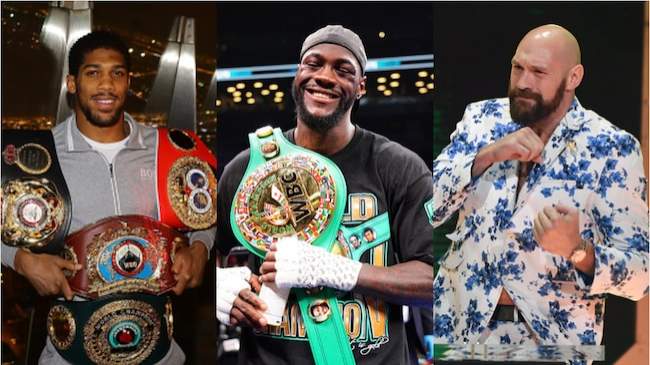 Mike Tyson will knock out Deontay Wilder, Tyson Fury and Anthony Joshua if he trained for six weeks, former trainer Jeff Fenech claims.
The former undisputed heavyweight king had a 20-year spell in the sport and he is regarded as one of the hardest punchers in the sport.
Tyson became the youngest heavyweight champion when he defeated Trevor Berbick in 1985 at the age of 20.
And out of his 56 career fights, Tyson recorded an impressive 44 knockouts in the heavyweight division.
Now at age 53, Fenech believes the former American fighter would defeat Wilder if he trained for just six weeks.
"Boxing's not the same now.
I'd guarantee that if Mike Tyson trained for six weeks, he'd knock Wilder out in a minute," Fenech told Sporting News.
"He would hit them. If these guys are getting knocked out by Tyson Fury - who's a great fighter, but not a huge puncher - Tyson would kill these guys.
"They're not on the same level today." Fenech was not mincing words when it comes to the current British heavyweights, Wilder and Joshua, claiming they will suffer the knockout power of The Baddest Man on the Planet.
He added: "Mike today, I reckon if he trained he could still beat these guys.
"Fury's got these other skills, but Deontay Wilder's got a punch and nothing else. If you punch him, it's over. "And Mike don't miss."