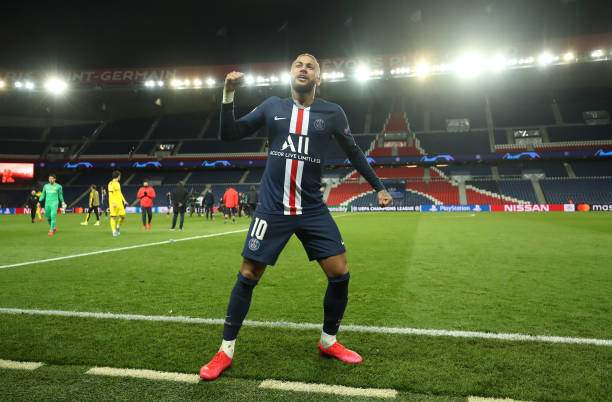 Neymar has made a hefty donation of five million Brazilian Real (around $1.5m) in his own bid to help fight the rampaging coronavirus which has killed over 50,000 people across the world, SunSport reports.
The Brazilian star made the huge amount available to humanitarian agency UNICEF as well as another solidarity fund which was set up by celebrities.
The donation is expected to be used in treating coronavirus patients as well as support those that might have been affected one way or the other due to the lockdown.
Although, the PSG sensation had wanted to be anonymous with the donation, his name was revealed by Brazilian TV show Fofocalizando
The 28-year-old is now the latest to donate cash to the course of fighting the epidemic.
Barcelona superstar Lionel Messi also made awesome donation of €1m to Hospital Clinic to help them in their research and the fight against deadly infection.
People in all nations in the world have been in fear and serious tension since the outbreak of coronavirus considering how the disease is spreading and the number of deaths recorded.
Spain and Italy are among the most affected countries in the world and the circumstance has also made authorities in charge to stop all games until further notice.
Meanwhile, Juventus players and manager Maurizio Sarri have agreed with the club chiefs to take a four-month pay cut that will help the club save £80m.
The pay cut means Juventus talisman Cristiano Ronaldo could be sacrificing more than £9m in wages as other members of the team will take pay cut proportionate to their income.