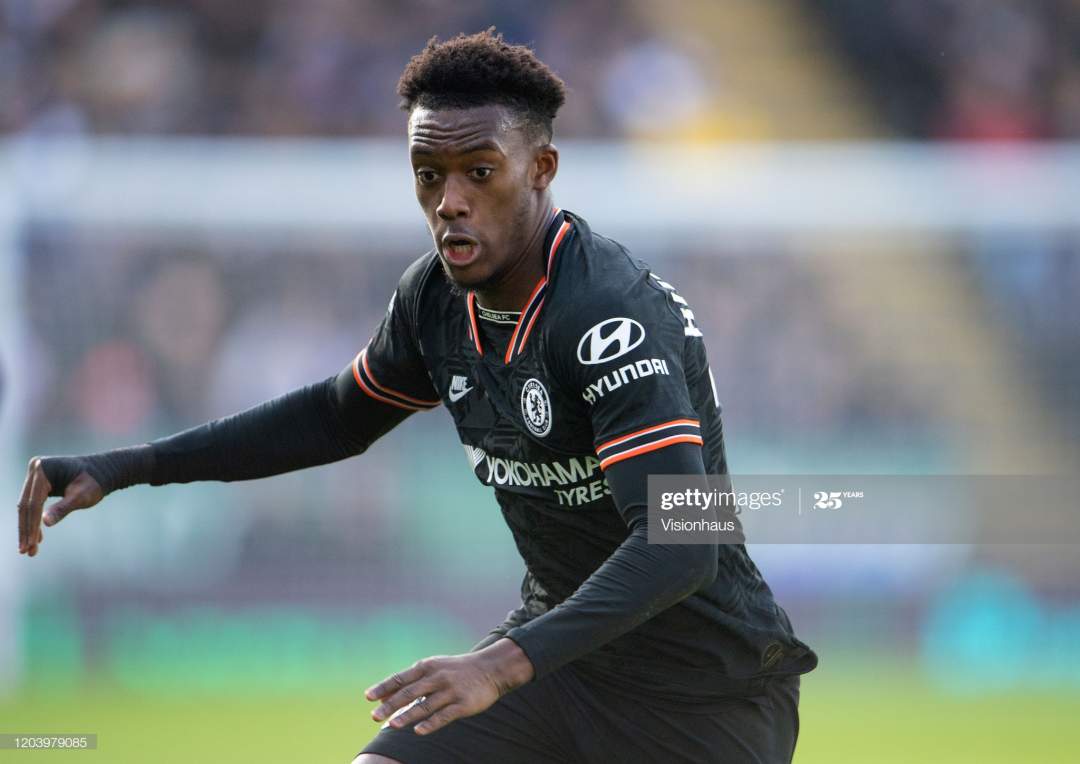 Chelsea manager Frank Lampard has disclosed that winger Callum Hudson-Odoi has fully recovered from the dreaded novel coronavirus; according to a report by the BBC Sport. 
The Blues ordered all their squad and coaching crew into isolation following the heartbreaking news of Callum being tested positive to the epidemic on March 13. 
Barely a week ago, Lampard hinted that Hudson-Odoi was on the verge of making full recovery from the dreaded epidemic. 
The English player was the first Premier League star to test positive for the infection and now the club manager said the 19-year-old has fully recovered. 
"I spoke to him throughout that first week when he first got the illness and it was a strange time," Lampard said. 
"Thankfully he didn't suffer too much and we are happy he's come through this." 
The 19-year-old had been self-isolating since testing positive to the deadly virus, but the Blues have given a positive update on the winger who is currently working hard to maintain his fitness level. 
Also, the Arsenal Mikel Arteta has reportedly recovered from the deadly coronavirus after testing positive a few days back, Mirror reports. The Spanish boss who was the first high-profile name in the Premier League to test positive to COVID-19 has now recovered. 
But the north London club have told their players to stay at home after insisting it would be "inappropriate" to return to training.
Players were expected to return to training on Tuesday, March 24, after they were told to self-isolate themselves when Arteta tested positive to COVID-19 But the government has given a directive on social distancing which could extend the break to another month.