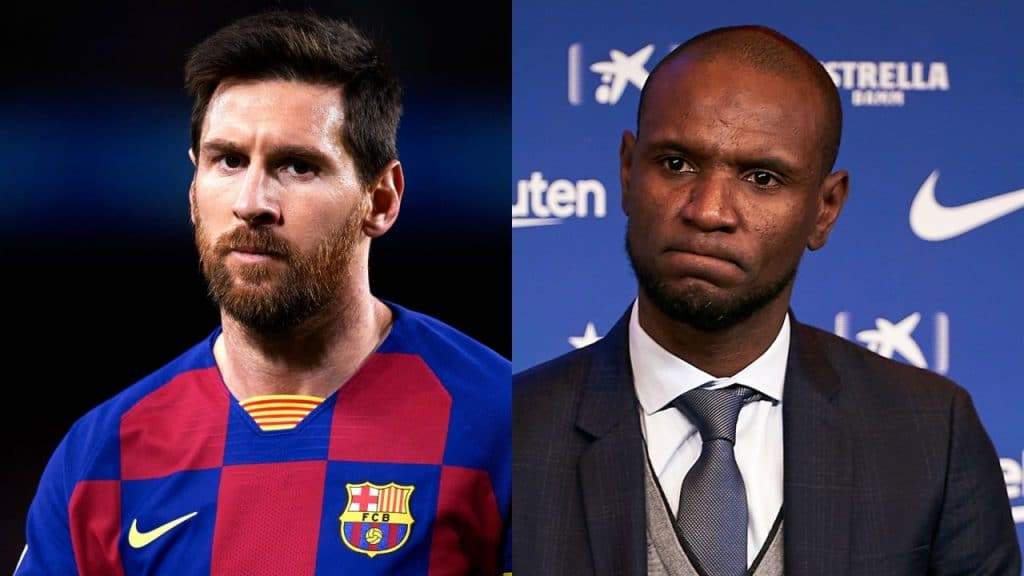 The president of Barcelona Football Club, Josep Maria Bartomeu, has called a meeting with the club's sporting director, Eric Abidal, to discuss his future at Camp Nou following a clash with captain, Lionel Messi, according to Sky Sports.
We reported that Abidal, who played alongside Messi at Camp Nou, in an interview with Sport criticised Messi and the rest of Barcelona players over their performances for the Catalan club.
Abidal said: "Most Barca players did not work well enough because they are not content at Camp Nou, and communication internally is also another issue.
"Relationship of players, coaches was usually decent, but there are issues that, as a former player, I can perceive.
"I discussed with the club board what I proposed, and we had to take a decision."
But Messi has since replied to Abidal's statements, telling the former defender to face his work and to name names whenever he talks about the squad.
"To be honest I dislike doing such thing, but I think that all of us has to be answerable for our job and take charge for our decisions," Messi posted on Instagram.
"We are accountable for what goes on the pitch as players and when we do not play well, we are also the first to admit it."
Messi added: "Those in charge of sporting direction in Barcelona should also mind their duties and above all take accountability of their own decisions.", before warning that "when you discuss about players, you should mention names because otherwise you are tainting everyone's name and feeding rumours that spread and are false."