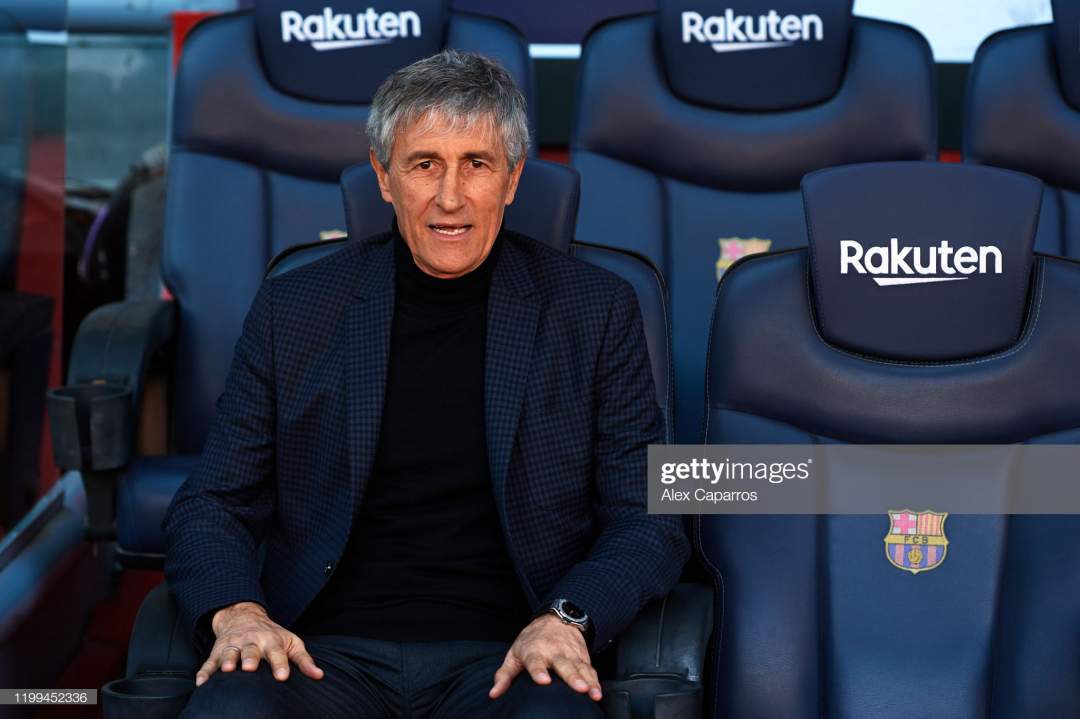 New Barcelona manager, Quique Setien, has insisted that he enjoyed watching captain, Lionel Messi and the club's players playing in recent years.
Setien also said that Barcelona players have made him enjoy football, adding that he has learned many things from them.
He said this at his official unveiling on Tuesday afternoon.
We reported that Setien replaced Ernesto Valverde at Camp Nou on Monday night.
"I couldn't have imagined being here in my wildest dreams. It is a very special day and I want to thank everyone who has chosen me. I am very excited about this challenge and project. I will try to convey my enthusiasm and my desire to the players," Setien said as quoted by Barcelona's official website.
"My goal is to win everything that can be won, in addition to playing well. I believe that in order to achieve victory, it is important to associate the two factors.
"I have enjoyed watching Messi in recent years. But not only him, the team and his teammates.
They have made me enjoy football and I have learned many things from the players that I will now have the pleasure of training. I am sure that we will have an excellent relationship because I am a direct and sincere person."
"I will look at the players from the academy because I like to give opportunities to young people. I want them to know that if they really progress, they will have opportunities in the first team."