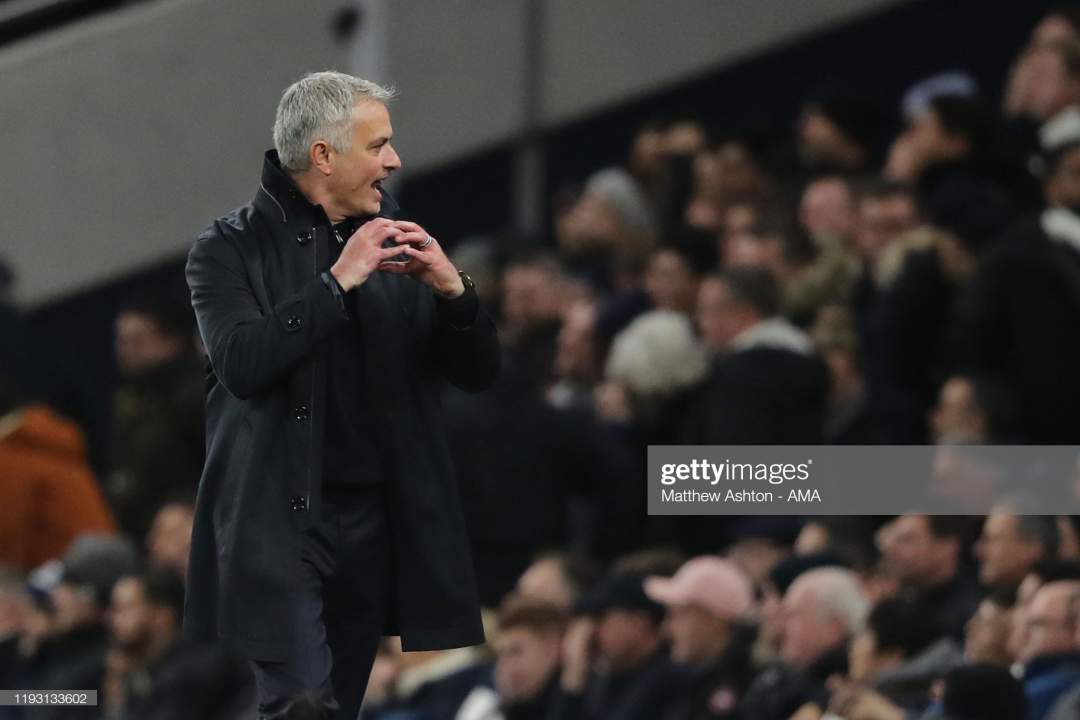 Jose Mourinho has claimed his team can not be compared to Jurgen Klopp's Liverpool and Pep Guardiola's Manchester City.
The Tottenham Hotspurs boss believes his managerial appointment with the north London club is totally different.
Guardiola has won two consecutive Premier League titles in the past two seasons while Klopp's Liverpool are aiming for their first league title in over 30 years with a 14-point lead at the top.
Since Mourinho was appointed as Spurs boss in November, they have struggled to hit top form and are battling in eighth position.
The Portuguese gaffer has insisted that the Lily Whites can not be compared to Liverpool and Man City.
"Come on, it is what it is. We cannot have a squad like some other teams. It's not us," Mourinho said.
"I was watching Man City [against Aston Villa] and I looked to the bench - [Raheem] Sterling, Bernardo Silva, [Ilkay] Gundogan, [Nicolas] Otamendi. You know?
"Liverpool, you see the team, you see the bench. And they have injured [Joel] Matip, [Dejan] Lovren, [Naby] Keita, Fabinho.
"I'm not jealous, I have an amazing job, but they are different jobs. This is a different club."
The former Real Madrid boss admitted that Spurs was his second most difficult job since he managed Porto in 2002.
"It is the second time I get a team mid-season, just the second time," Mourinho said.
"Twelve players out, twelve players in, start everything from the beginning. Forget the good things of the past, forget the bad things of the past and let's build from new.
"That is my experience in Porto coming in the middle of the season."
Tottenham will have an FA Cup third-round replay against Middlesbrough on Tuesday, January 14 after playing out a 1-1 draw at the River Side.