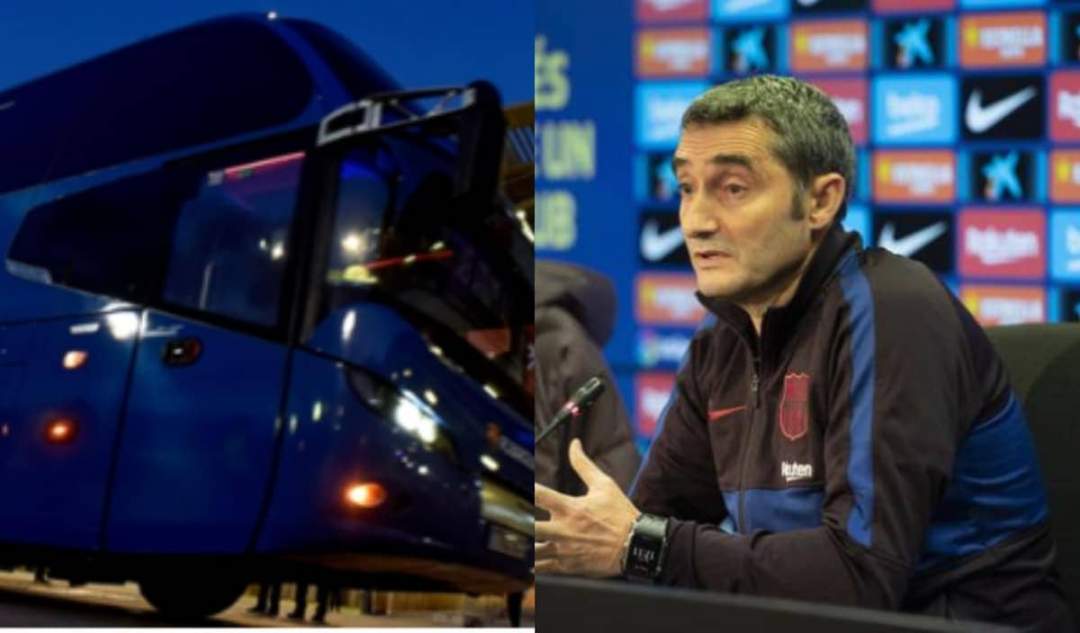 There was panic in the Barcelona camp in Saudi Arabia on Wednesday, January 8, after the team bus seemingly got lost en route to training ahead of their Spanish Super cup semifinal against Atletico Madrid.
Barcelona manager Ernesto Valverde was scheduled for a press conference along with midfielder Sergio Busquets but the team driver didn't make it to the Itthitad on time.
The Barcelona bus had not arrived at the intended destination at the desired time and while being late is a bit excusable, questions were raised 30 minutes later when there was still no sign of the vehicle.
Reports also revealed that Barcelona decided to hold their training session at the Al-Ittihad Sport City due to concerns over the state of the football pitch at the Al Ahli complex.
The semi-finals were set to be played at the King Abdullah Sports City Stadium which is a fair distance from the Al Ittihad facility where the team was conducting their training.
It is understood that the bus further got lost in mass traffic in the 40 miles in between the two venues, Al Ittihad and the King Abdullah Sports City Stadium.
Speaking on the embarrassing incident, Valverde explained that they were initially not very familiar with the city but they realised their mistake eventually.
"We certainly know the city a bit better now," Valverde said a little later. "There was a little mistake. We went to the stadium where Real Madrid and Valencia play tonight.

"He realised before we arrived but then there was some traffic, so we were late," he explained as quoted by Goal.