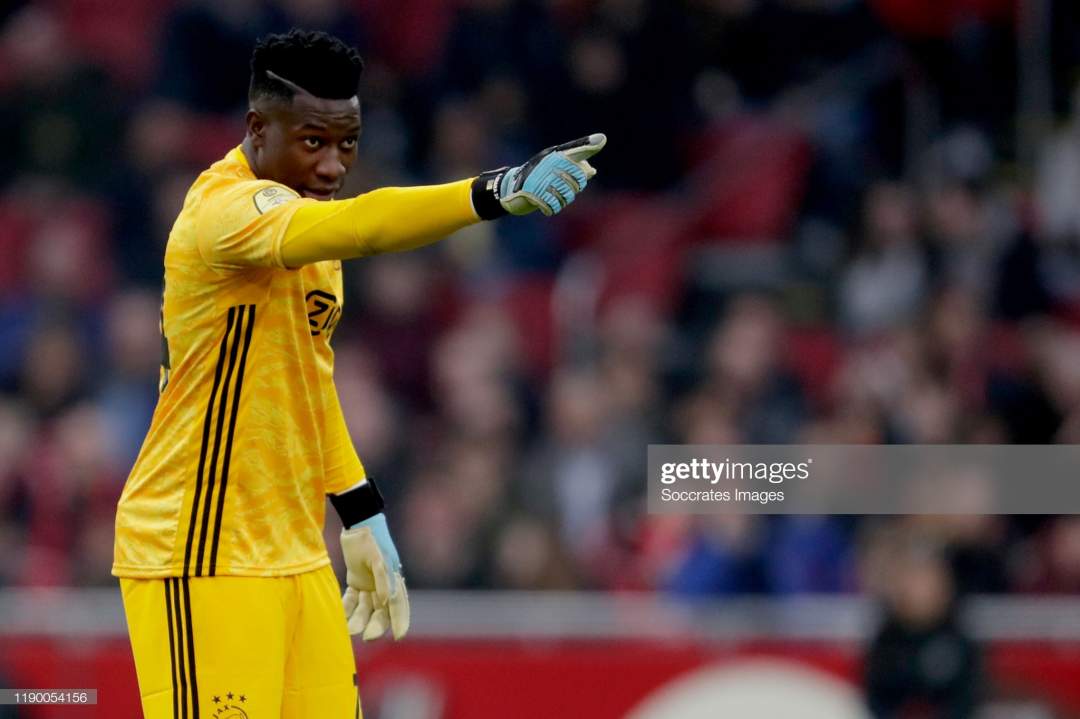 Andre Onana has explained how difficult it is for African black goalies to get signed at top clubs in the world because of the color of their skins.

The 23-year-old goalkeeper who currently plays for Ajax made it clear that he was also a victim of such treatment as some clubs refused to sign him because he is black.
Onana joined the Barcelona academy in 2010 having come through Samuel Eto'o's Foundation in his native Cameroon before linking up with Ajax in 2015.
And in 2016/17 season, Andre Onana played 46 games for Ajax where they reached the final of the Europa League before losing 2-0 against Manchester United.
After that season, Onana explained that he was approached by another top club in Europe only to be told that the color of his skin will hinder his chances.
"It is not easy for a black goalkeeper to reach the top.
"They decided not to sign me because a black goalkeeper would be difficult for their followers.
"It wasn't because they didn't think I was good enough. I consider it a compliment,'' Onana told Dutch outlet Het Parool.
Last season, Andre Onana was in superb form for Ajax where they got to the semifinal of the Champions League before losing against Premier League side Tottenham.