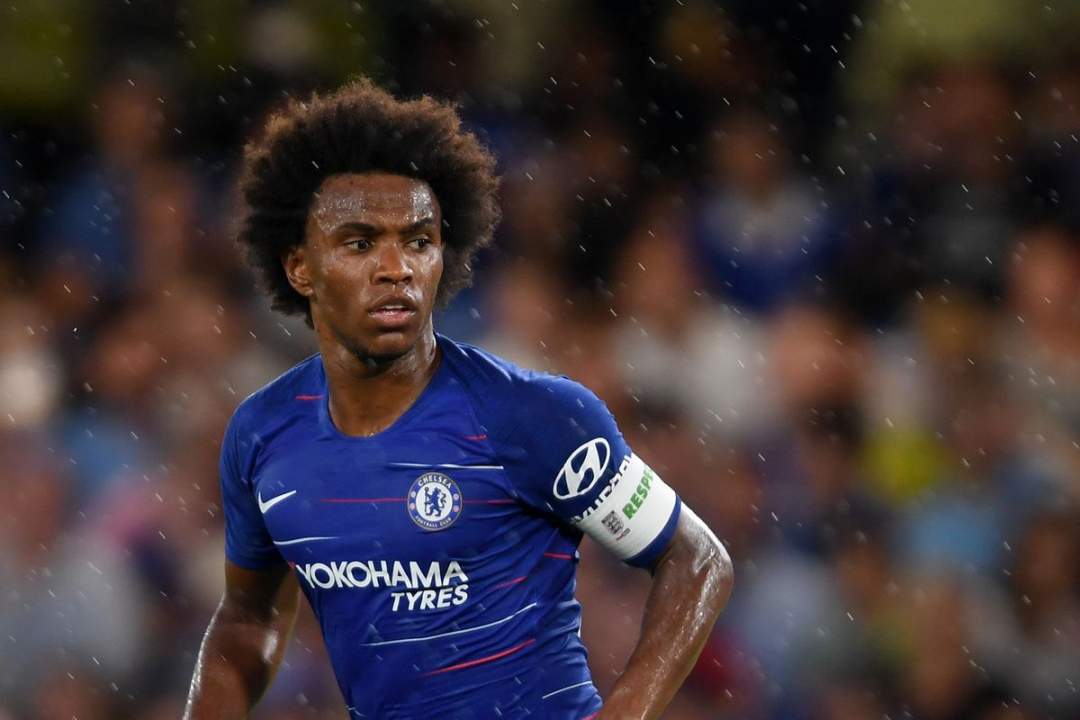 Chelsea star, Willian, has sent a clear message to the club over his future at Stamford Bridge.
Willian, who has less than a year on his current contract at Chelsea, wants to extend his stay at the club.
Speaking ahead of Chelsea's Premier League clash with Southampton on Thursday, Willian told Sky Sports: "Everyone knows how I love this club and how I enjoy to play for Chelsea. If I can, I will stay here until I am 40 years old but football is not always like this.
"[I want to stay] because I like to play here. It's not only my decision, we have to decide together with the club. We've had some conversations.
"I hope I can say to you guys that I will stay but now I cannot say."
Willian, who scored two goals in his side's Premier League 2-0 victory over Tottenham last weekend, has so far spent six years at Chelsea.
The Brazilian international has won two Premier Leagues titles, FA Cup, EFL Cup and Europa League.