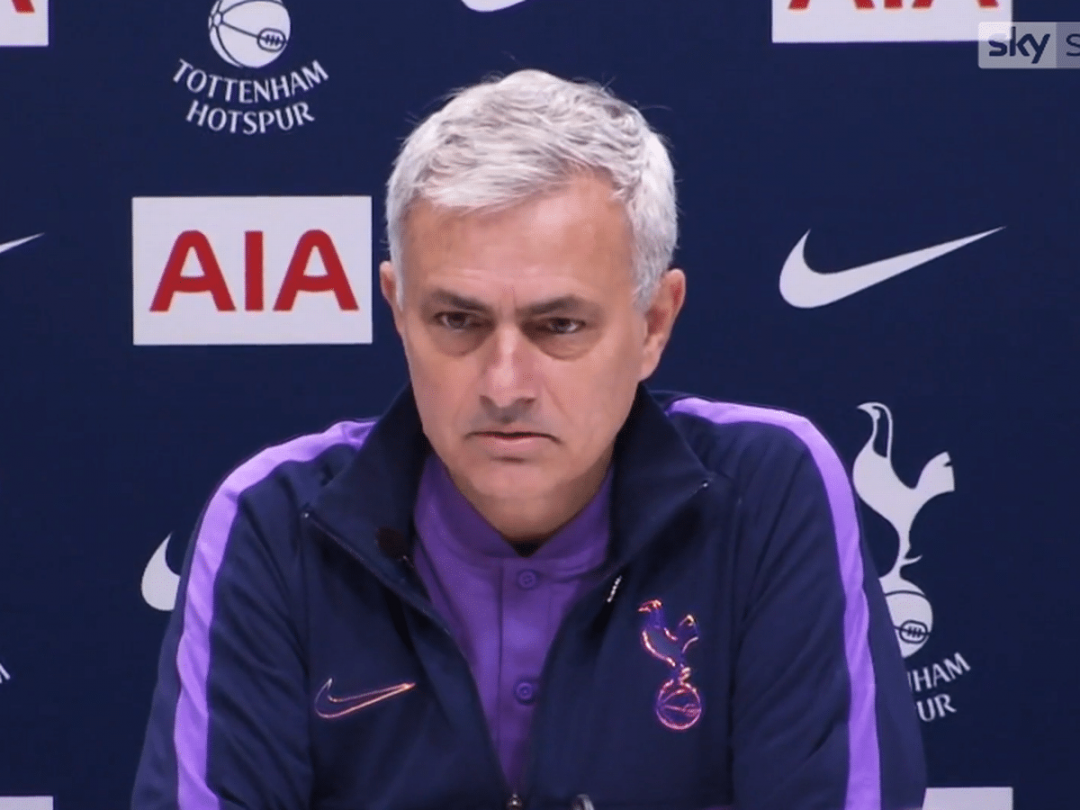 Tottenham Hotspur manager, Jose Mourinho has expressed confidence that his side will finish in the Premier League top four and qualify for next season's UEFA Champions League.
Mourinho said this ahead of his side's away Premier League clash against Wolves on Sunday.
The Portuguese has won three out of four Premier League matches since taking over from Mauricio Pochettino in November.
Mourinho's men are currently in the seventh position on the Premier League table with 23 points from 16 games.
Tottenham are six points below fourth place, Chelsea in the Premier League table.
"We know where we belong and we believe at the end of the season we are going to be there," Mourinho was quoted by BBC Sport as saying.
"We don't belong to the second part of the table where we were. We don't even belong to position seven or eight, where we are in this moment."
Mourinho added: "I want to work. I'm going to have time to work [in January], which until now I don't have."
"I complain every day with my staff, the frustration of wanting to do a certain kind of training. I just can't do it. It's frustrating. I love pre-season to work."