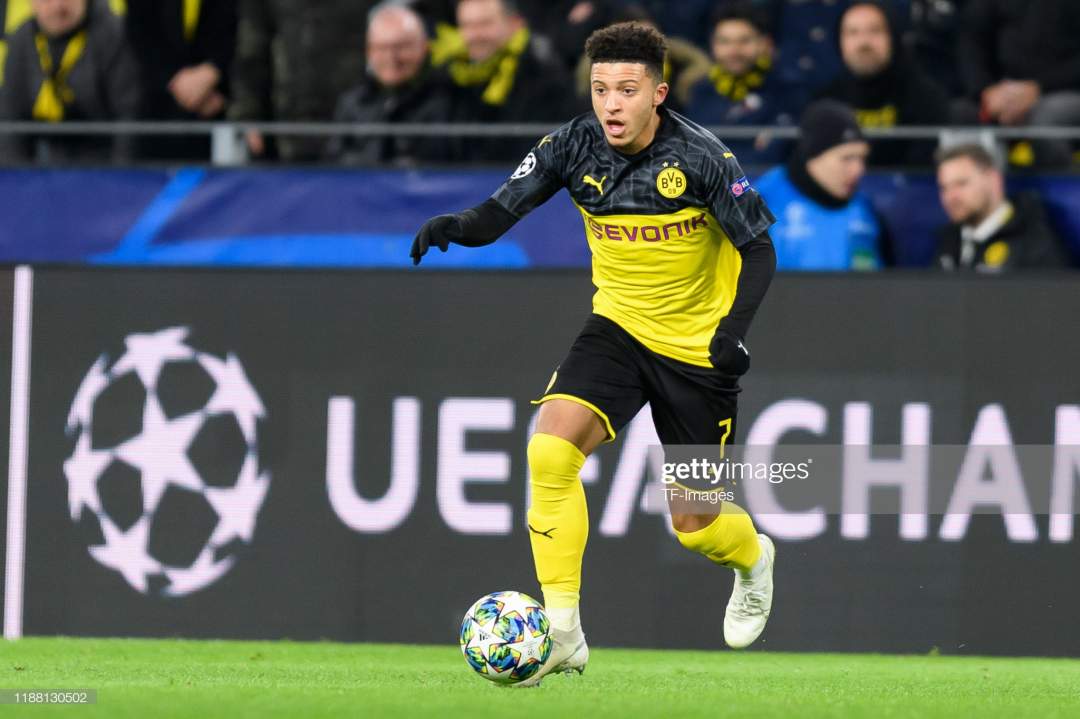 Premier League leaders Liverpool are reportedly winning the race to sign Borussia Dortmund winger Jadon Sancho when the January transfer window opens.
This latest development will be bad news for the duo of Manchester United and Chelsea who have been monitoring the Englishman since last season.
Chelsea manager Frank Lampard, in particular, is planning to sign up to five players next month after the Blues' transfer ban was reduced.
Ole Gunnar Solskjaer, on the other hand, is also planning to bolster his squad next year if he remains manager at Manchester United.
Jadon Sancho has for the past 18 months being a key player for Borussia Dortmund and is now a regular in Gareth Southgate's England squad.
Despite having the likes of Sadio Mane, Mohamed Salah and Roberto Firmino up front at Liverpool, Jurgen Klopp still want to have Jadon Sancho in his squad.
"It's quite clear that Liverpool would quite like to sign Sancho.
"Klopp made a big revelation last season that Liverpool wanted to sign him from City but found it impossible because of the club rivalries that exists and various reasons.
"And that story got buried a bit because I think it was around the Bayern Munich game if I remember correctly,'' Hughes said to the Athletic's podcast according to UK Sun.