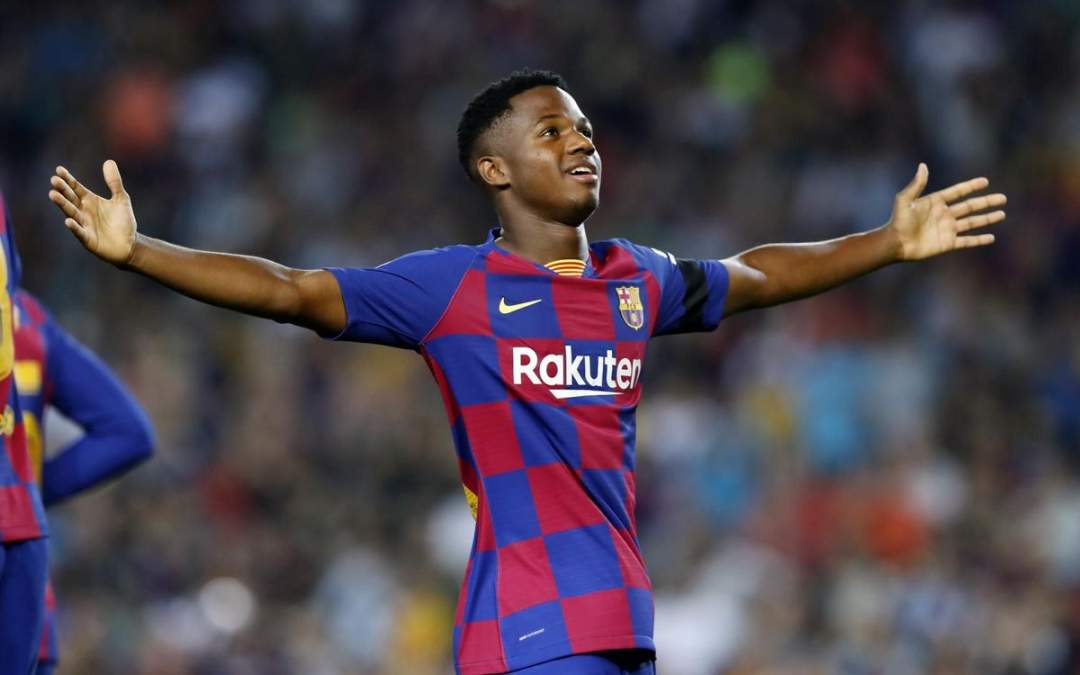 Barcelona forward, Ansu Fati, on Tuesday became the youngest player to score in the Champions League, when he netted the winner against Inter Milan on Tuesday.
Fati came off the bench at the San Siro, to score in the 87th minute to seal a 2-1 victory.
Aged 17 years, 40 days, the goal sees Fati take the record from Peter Ofori-Quaye, who was 17 years, 194 days old, when he scored his first Champions League goal for Olympiacos in 1997.
"I've just been told [I have broken the record]. I am super happy with the goal and with the win," Fati told reporters after the match.
"It's a dream. Everything seems to be happening so quickly. It's just about enjoying myself and learning from the best. Every time I get a chance, I will try to take it, either by scoring goals or by working hard."
Describing the goal, Fati said: "I gave the ball to Suarez, and he gave it back to me. And when I scored, I was surprised because the whole stadium was silent. I was thinking: 'What have I just done?' But I am really happy."