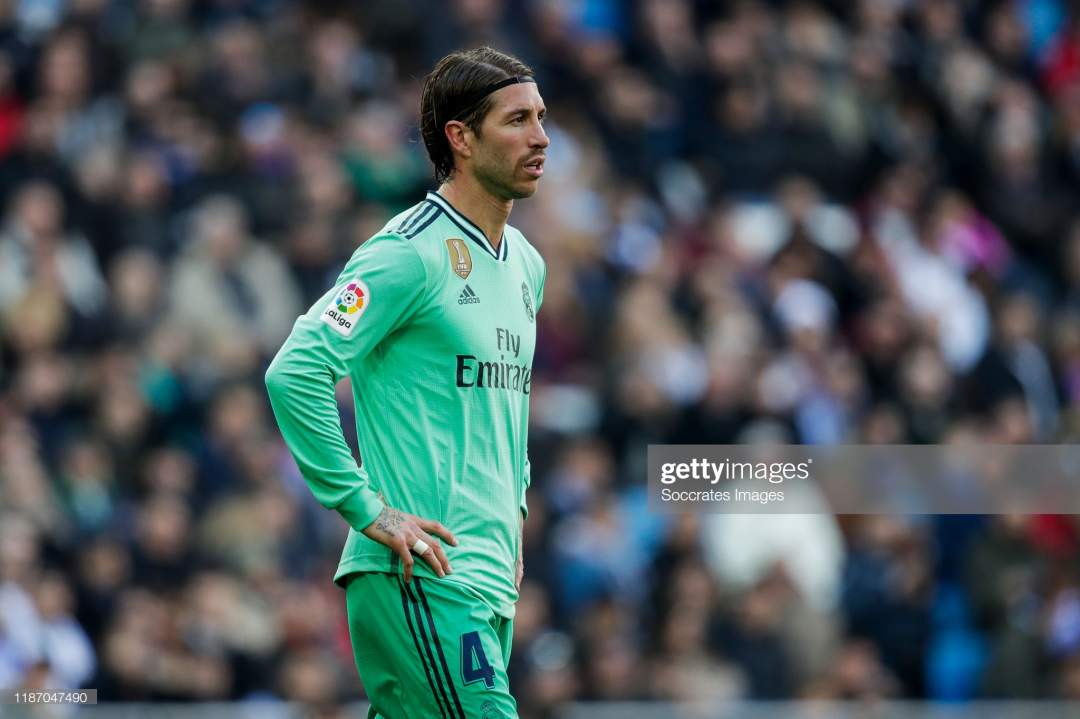 Real Madrid superstar Sergio Ramos has stylishly hinted that France Football should create one Ballon d'Or category for just Lionel Messi and Cristaino Ronaldo to compete for.
While urging the organisers to create another one for other players to contend for since it is very hard to break the dominance of the above-named stars.
Barcelona forward Messi clinched the 2019 edition - beating Virgil van Dijk and Ronaldo to the prestigious prize.
It was the Argentine's sixth Ballon d'Or award having won one more than his arch rivals who joined Juventus last summer.
With many collective and individual players, Ramos and several other players are in shadows of Messi and Ronaldo for the past 12 years.
"They could make a Ballon d'Or only for Cristiano and Messi depending on results...and another for the rest," Ramos told Mexican broadcaster TUDN. "In the end, it would be better for football."
Ramos, 33, has been a force to reckon with at the Santiago Bernabeu having joined Los Blancos from Sevilla in 2005.
He has scored 89 goals and 38 assists in 625 appearances across competitions - winning four Champions Leagues and several other domestic and continental silverware.
He added: "I will play until the excitement goes, but my excitement is very great," Ramos said, according to Marca.
"I will make the most of everything football has to offer for as long as I feel good. I look after myself well and I hope to continue for many years."
Earlier in the year, Messi won FIFA The Best award after beating both Van Dijk and Ronaldo to the prize.