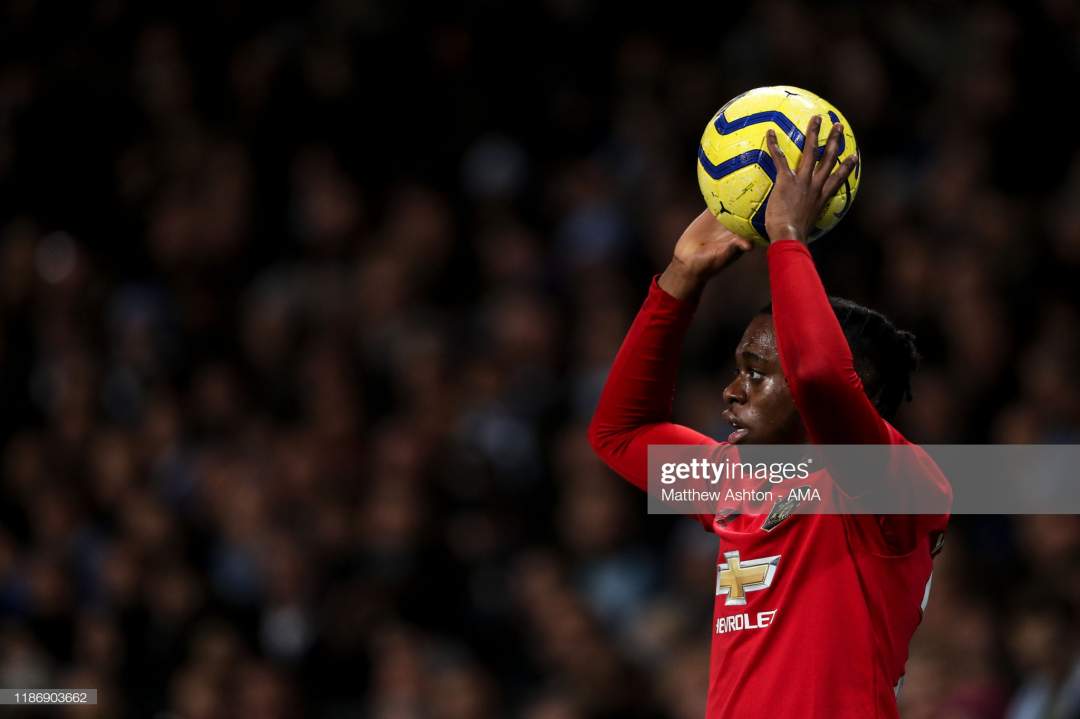 Aaron Wan-Bisakka has so far been Manchester United's best defender in training as he is yet to be beaten by his teammates.
The England international won the man-of-the-match award in the Manchester derby after stopping Raheem Sterling on several occasions.
Wan-Bisakka has recorded 64 tackles this season but offensively, he has not been able to replicate his defensive prowess going forward.
And Red Devils' legend Darren Fletcher admitted that the former Crystal Palace winger needed to improve on his offensive tactics but he is already one of the best defensively.
"He loves to defend himself. It's refreshing to see, but he has to get better with the ball.
 Hopefully he is working on receiving and passing in training. I don't see for myself that he's going to be an attacking fullback who storms ahead."
Fletcher also revealed that the 22-year-old's teammate had told him that no one can get past him after nicknaming him the 'Spider'.
"I was talking to some Manchester United players, and they were saying that no player has managed to pass Wan-Bissaka in training this season."
"It's as if he refuses to let them pass. He has to get better technically, but he is a fantastic fullback. When he gets better technically, he's going to take his game to a new level. He is a fantastic defensive player and contributor for Manchester United."
Wan-Bissaka is third best Premier League tackler with 62 and also has the highest tackle success rate in the English topflight division.