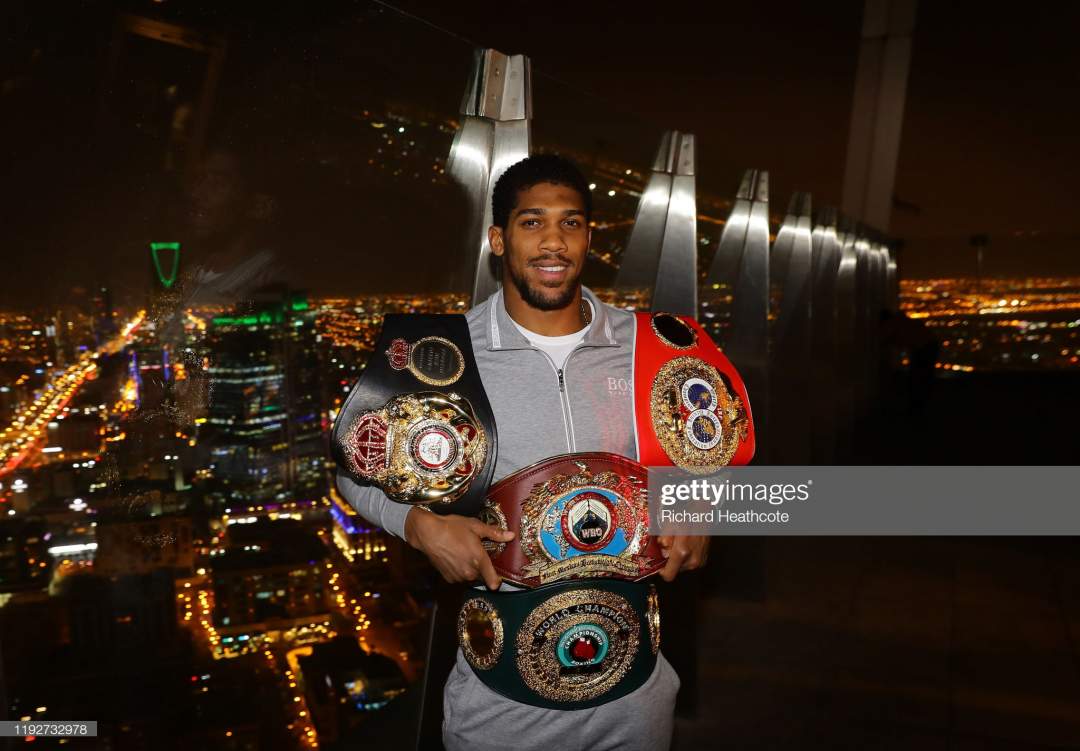 Anthony Joshua has given a soft rub-hitting response to Andy Ruiz's weight-gain and three-month partying claim following his imminent defeat last weekend in Saudi Arabia. 
Joshua and Ruiz were up against each other for their second showdown dubbed clash of the dunes on Saturday night, December 7. 
But the Mexican champion could not replicate his Madison Park brilliance as he was totally outclassed by the British-Nigerian born fighter at Diriyah Arena. 
Speaking at the post-fight conference after the fight, the chubby, fight who weighed in 283lbs--15lb heavier than the first fight, blamed excessive weight gain while regretting he should have trained harder. 
''I know I should have trained harder, I know I should have taken it more seriously but he won," Ruiz said. 
''I don't want to say three months of partying didn't affect me because it kind of did." 
Reacting to Ruiz's comment, the two-time heavyweight said he would have loved to copied Ruiz's training lifestyle but that was not the way of the champions. 
''I would love to have trained the way Andy trained but in reality that's not the way of a champion," Joshua said while speaking to Good Morning Britain's Piers Morgan. 
''Andy can say all of these things but he knew he had a fight and he knew the best way to prepare. "Learning life lessons come in different forms, his was in the form of a loss. He knew his mistakes." 
Joshua who also revealed he went back to gym after his loss to Ruiz on June 27 in at Madison Park, New York.