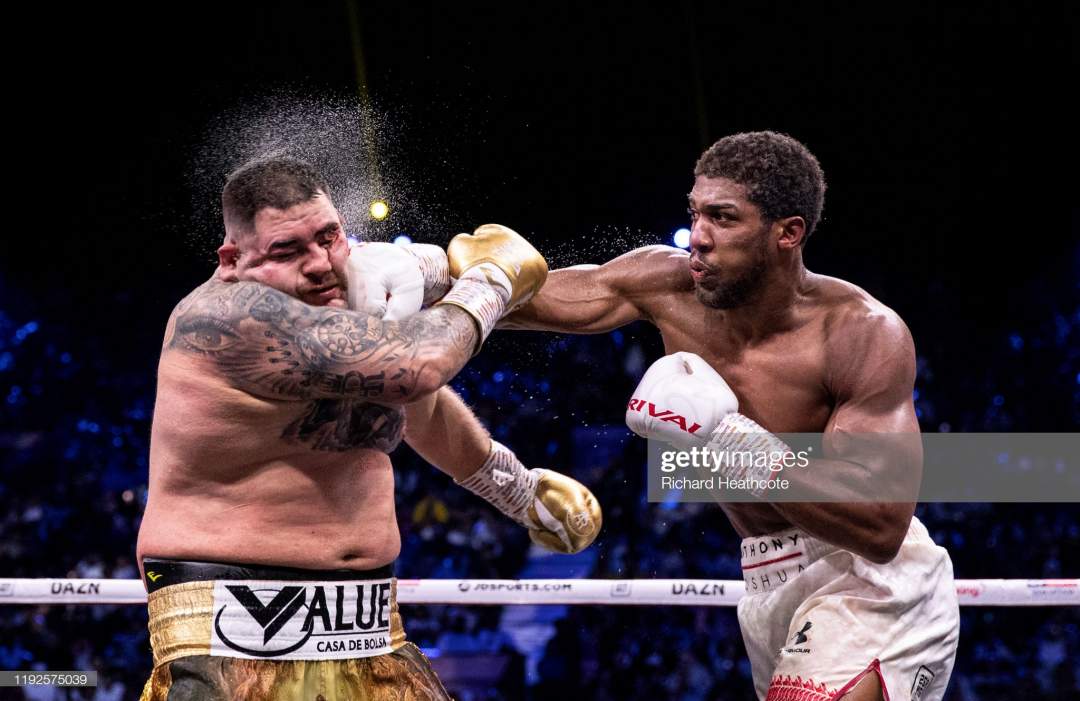 British professional boxer Anthony Joshua on Saturday night, December 7, defeated Mexican Andy Ruiz in a tough rematch which was staged in Saudi Arabia.
Six months ago, Anthony Joshua was stunned in his US debut by Andy Ruiz who inflicted the first ever defeat on the Briton.
This made Anthony Joshua to call for a rematch between him and Andy Ruiz where he finally redeemed himself and claimed back his belts.
Andy Ruiz explained that he gained too much weight before the fight and he was made to suffer the consequence against Anthony Joshua.
And after the fight in Saudi Arabia, Anthony Joshua explained what he told his opponent Andy Ruiz.

"I said never give up. I just told him to never give up.
"It's tough, you're a great man first of all. You're a great champion as well. But I told him to never give up and stop chasing his dream.
"So I just gave him a pat on the back and said I'm sure I'll see you again,'' Anthony Joshua explained.