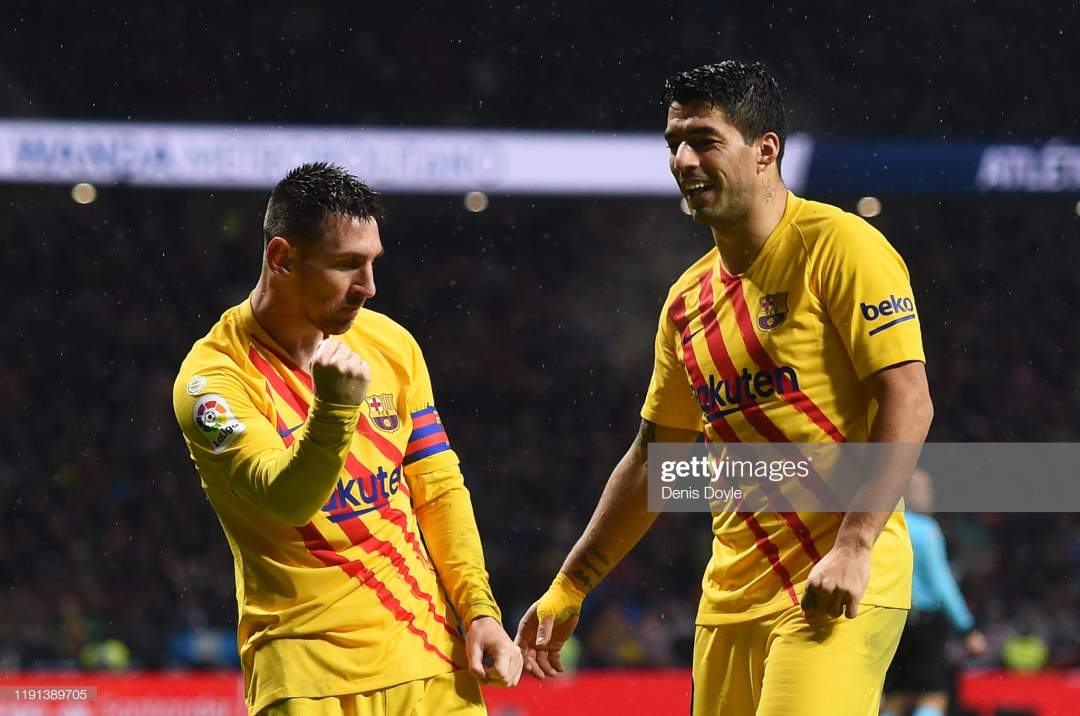 Lionel Messi's stunning goal in the 86th minute was all that Barcelona needed to outshine their hosts Atletico Madrid in their crunch La Liga clash over the weekend. 
The Argentine superstar teamed up with his strike partner Luis Suarez at the edge of the danger zone before placing the ball beyond Jan Oblak's reach to hand his side maximum. 
They, however, retain their leadership at the summit of the table - although, with the same point as arch-rivals Real Madrid. 
Diego Simeone made so much effort to find the back of the net, but the brilliance of Marc-André ter Stegen and a couple of missed chances denied the home team a goal in the game.
After the match, Barcelona boss Ernesto Valverde showered encomiums on his team's captain saying: "Leo is infallible when he runs," Evening Standard.
"Because he has an open radar. Everyone makes runs and he decides. In this case, he finished off the move." 
Atletico boss Diego Simeone was also full of praise for the 32-year-old after scoring the stunner with minutes left to play in the encounter, saying: "Not impotence,"
"Because with a great goal like that, all you can do is applaud. The move, when the counter-attack started, had the smell of great danger. 
He scored a 'golazo'." And he added: "Barca handle that situation very well. And they scored a 'golazo'. 
When [Luis] Suarez and Messi are in a dangerous situation, they rarely fail." Barca won because they have the best ever. 
Ghana and Atletico defender Thomas Partey believes the presence of Messi made all the difference for the visitors. 
He said: "You cannot compare a team that has Messi with another which doesn't.''
While Koke also shared his opinion about the Argentine: "We deserved to win but when the opposition has Messi, there's nothing you can do.