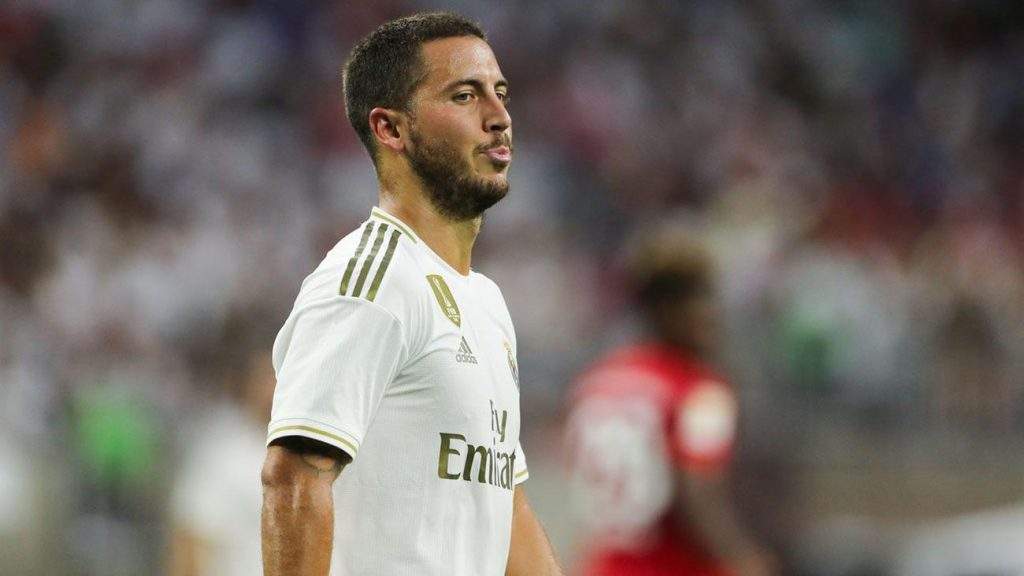 Real Madrid forward, Eden Hazard, has revealed he turned down opportunities to sign for Paris Saint-Germain, while he was still at Chelsea.
However, Hazard said his loyalties as far as French football is concerned, will always be to former club Lille.
The 28-year-old joined Lille as a teenager and went on to make close to 200 appearances for the club in all competitions, winning a league and cup double with them in 2010-11 before leaving for Chelsea a year later.
"They [PSG] often wanted to recruit me," Hazard told L'Equipe.
"I did not want to go back to Ligue 1, and not to another club other than Lille. I always told them no.
"In my head, it was clear. They are a club that could help me win the Champions League. But it was not in my plans. If I ever come back to Ligue 1, it will be with Lille."