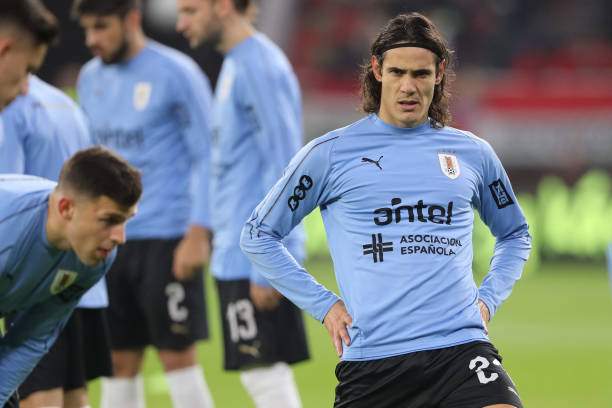 Barcelona superstar Lionel Messi was involved in a bust up on the pitch with Edinson Cavani during Argentina's 2-2 international friendly match draw against Uruguay.
Lionel Messi was challenged which made him angry with Edinson Cavani and these two players were then involved in serious argument on the pitch.
According to Argentine newspaper, Ole, Edinson Cavani was spotted on camera telling Lionel Messi during the match to fight him.
The report added that Lionel Messi responded by telling the Paris-Saint-Germain star that he is ready for the fight.
But Lionel Messi's teammate at Barcelona Luis Suarez separated the two sides thereby stopping them from fighting each-other on the pitch.
"It was a classic, a very friction match with strong entries such as South American football.
"On both sides there are good things, we leave with a positive feeling and we try to play football, then it was already a classic, we live it like this,''. Cavani was quoted by ESPN as saying.
Meanwhile, this will be the second time in a week that Lionel Messi will be involving in a argument on the pitch as he shouted at Brazil coach Tite in Argentina 1-0 win.