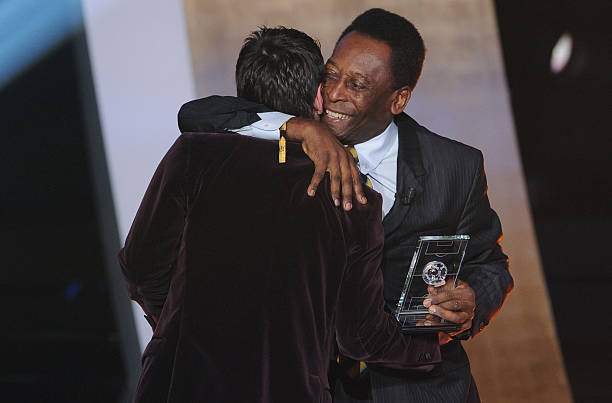 Brazil head coach, Tite, has dusted off compassion between Selecao legend Pele and Argentina ace Lionel Messi, saying the argument on who is best of all time between the duo lacks credibility because Pele is the greatest.
Tite's comment trailed Brazil's shocking 1-0 defeat to Argentina in Saudia Arabia on Friday night, November 15.
Messi gave the world a glimpse of his brilliance, tapping in from close range after his penalty was saved by Alisson Becker as the South American country won the trophy with Messi scoring his fifth goal against Brazil.
Speaking ahead of his team's clash against South Korea on Tuesday, November 19, the Brazilian head coach who was reported to have had an altercation with the Barcelona star, submitted that the three-time World Cup winner is thousand feet above the Argentine forward.
The 58-year-old branded comparison between Messi and Pele as credibility-lacking, saying the Selecao legend is incomparable.
"Pele is incomparable. Anybody who wants to compare Pele to any other athlete...do you know what I do? I hear but I don`t listen," Tite said
"It's as if this person doesn't know the history of this man's quality... this guy was phenomenal. Once I said that Messi is extraordinary.
"I meant he's extraordinary to the present time and among humans, with his creativity. Pele is out of normal patterns and I'm not saying this because I'm a Brazilian. You can't find a defect," he frankly remarked.
Messi and Pele are two football images of their generations, and have been often adjudged as the greatest names in the game's long history.