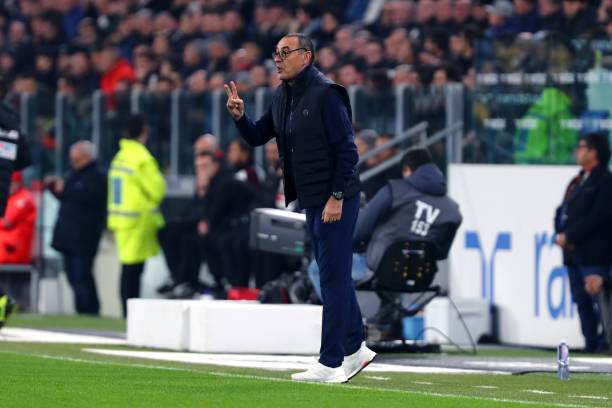 Cristiano Ronaldo's sisters Elma and Katia have lashed out at Juventus boss Maurizio Sarri over his removal from their Serie A clash against AC Milan.
The 34-year-old was replaced by Argentine star Paulo Dybala in the 55th minute after struggling to get them goals.
Sarri's men eventually clinched maximum points in the game courtesy of Dybala who handed the Old Lady the victory with a 77th-minute strike.
However, Ronaldo was not pleased with his removal in the game as he left the pitch angrily minutes before the final whistle.
The issue has gone ahead to generate reactions from football fans across the globe - with his national team coach, Fernando Santos slamming a journalist for asking questions about the star.
And Ronaldo's sisters are not left behind as they sent warning notes to the Italian-born tactician not to mess with the former Real Madrid star.
One sister, Katia Aveiro, wrote on Instagram along with a picture of Ronaldo: "Don't mess with him."
His other sister, Elma, added, according to Corriere dello Sport: "God does not fail. He is fit, so now what?"
Although, the manager's defence was that the former Man United star had been struggling for fitness in the past few games.
Having removed the forward just minutes before the hour mark, Sarri said he had been carrying a "knee problem" and that he is currently "he is not at his best".
After the incident, Ronaldo went ahead to bag a hat-trick in Portugal's 6-0 win over Lithuania in Euro 2020 qualifier on Thursday.
Ronaldo will hope to help his team reach the 2020 edition of the championship to defend the title they won three years ago in France.