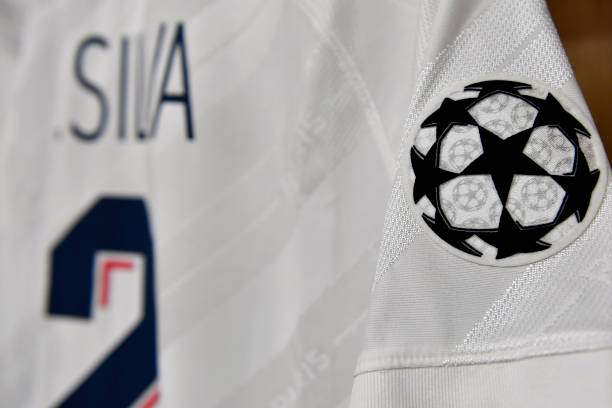 Brazil defender Thiago Silva has accused Barcelona forward Lionel Messi of consistently trying to influence referees during matches.
The Paris Saint Germain star was speaking at the back of his country's defeat to Argentina in Saudi Arabia courtesy of Messi's rebound after the keeper saved his penalty.
Messi returned to action for Argentina for the first time since he was banned for making sensational comments about match-fixing three months ago.
The 32-year old had in June sensationally claimed the Copa America had been fixed in favor of the Selecao - sentiments which earned him a hefty ban.
It looks like there is no love lost between the age-old national rivals as Thiago Silva also had some harsh criticism for Messi, whom he claimed had a cheeky way of winning matches.
According to the Paris St Germain defender, Messi had a tendency to manipulate decisions to favor himself and this mostly took place in dangerous opposition territory.
"He always looks to force the referee to give them free-kicks in dangerous areas, he always acts in that way.
"We spoke with some players who play in Spain and the same thing happens, he looks to control the game and the referee's decisions," Silva said as quoted by Sport.
The Brasil defender's criticism came at the back of the frustrating game where opposition felt Messi should have been booked on several occasions.
As a matter of fact, Messi, regarded as one of the greatest player to ever grace the game, was caught by cameras in a muffled altercation with Brasil manager Tite.
Tite was animated on the touchline as he tried to argue that Messi should have been booked and the 5-time Ballon d Or winner was seen gesturing toward the manager to "shut up".
Thiago Silva noted several instances in the match in Saudi Arabia where Messi should have gone to the books but no action was taken.
"He kicked two people and the referee did nothing. I argued with the ref and he kept laughing. You have to put admiration to one side," Silva went on.
Notably, Messi hasn't always been at his best, both with his feet and his conduct, when he dawns an Argentina shirt.