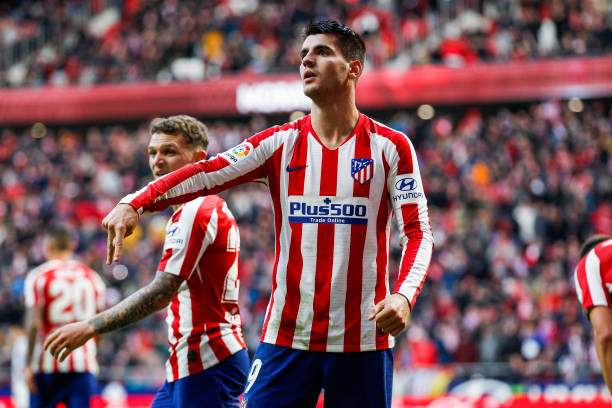 Alvaro Morata has accused Chelsea teammates of undermining his ability during his time at Stamford Bridge.
The Spaniard joined the Blues from Real Madrid in a deal valued around £65 million in 2017 but was only able to make just 35 Premier League starts before joining Atletico Madrid on loan.
Morata's 18-month loan deal could be made permanent by the La Liga side subject to agreement between the two clubs.
The two-time Champions League winner added that life became unbearable for him as he stopped believing in himself.
"I'm happier now. It wasn't a good time in my football life, I'd stopped enjoying it. At times I didn't believe in myself."
During his reign under former boss Antonio Conte, Morata scored just 15 EPL goals in 18 months but failed to impress neither the ex-coach nor Maurizio
Sarri.
He said: "I was playing some games in England and I had the feeling that when I got into space, my team-mates looked at me and I knew they thought I wouldn't do anything good with the ball.
"It was driving me crazy. I had a bad time".
He continued: "I've smashed my phone after games. I've got home and thrown it against a wall.
"I had a back injury. I went to Germany for the treatment. Two days later I played, my back hurt again, I had a terrible game.
"I had all these messages on my phone saying 'don't worry, good times are coming' and I threw it against the wall."
His time in England contrasts badly with his spells in Italy and Spain. He scored 15 goals in 27 games for Juventus over two seasons.