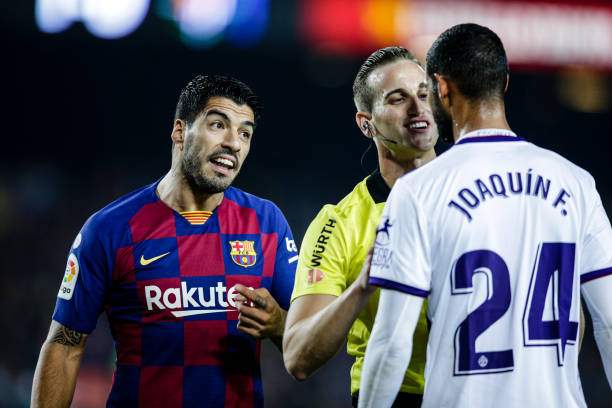 Barcelona striker Luis Suarez is reportedly eyeing a move to the Major Soccer League in America according to his teammate at Uruguay national team Lodeiro.
The former Liverpool forward is gradually coming to the end of his career at Barcelona and the club are even said to be already looking for replacement.
Barcelona signed Antoine Griezmann from Atletico Madrid before the beginning of the season, but they are said to be interested in Arsenal's Aubameyang.
"I think you need to convince Barcelona [because] he wants to come to MLS.
"He is always asking me about the league. His dream was to play for Barcelona. He's playing at a great level and he feels comfortable there.
"Sooner or later he'll come to MLS, though.
"Well, hopefully. He likes the League. He's always asking me things about it. I think it's only a matter of time before he's out here,'' Nicolas Lodeiro told ESPN.